Non-fat, venti vanilla latte – no whip
That was my drink of choice that got me through my year of wedding planning.  Most brides have their coffee addiction that they go to on an early morning or stressful day!

In order to honor the drink that got you through so many late nights, why not host a coffee themed wedding for your big day?  You will be surprised at all of the fun details you can tie in that your guests will love!
Begin with a coffee brown color and accent the brown with your favorite shade, possibly pink, blue or gold.  Pick one of these cappuccino colored dresses from Ann Taylor.
Drool over this deliciously put together cake from Sue's Bake Shop and Coffee Bar.
Send out these modern chocolate and shades of blue invitations from Karta House.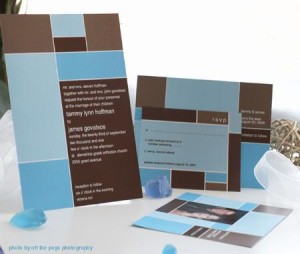 By filling vases with coffee beans, the centerpieces will not only add to your theme but will make your reception smell fantastic 🙂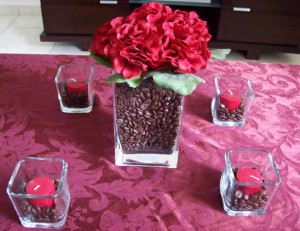 Host a cappuccino bar for your guests to have an after-dinner refreshment!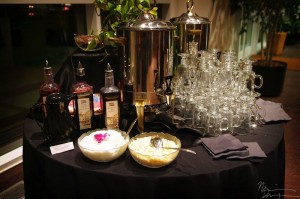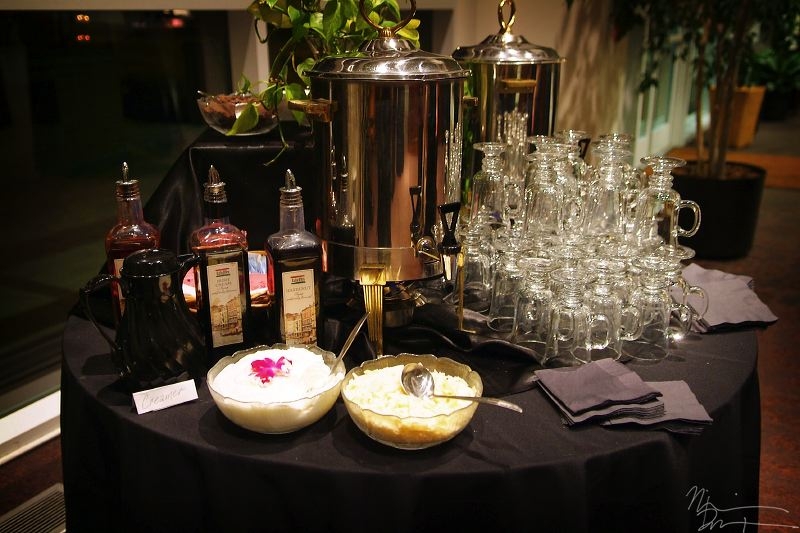 End the evening with either this "Perfect Blend" coffee for your guests or these cute coffee mugs that are actually candles!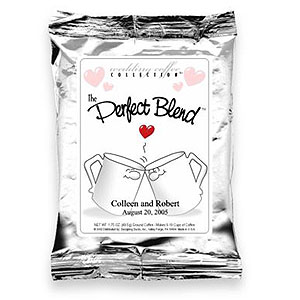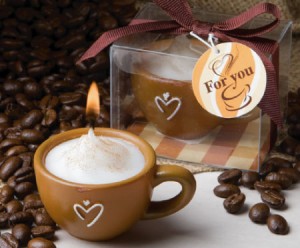 If you and your fiance love your morning coffee or 2 p.m. pick up, why not share your love with your guests!
What is your drink of choice to get you through the wedding planning process?
Source: Sweet Sue's Bakery and Coffee Shop, Karta House, I Do Planning, Your Moments Created, Sweet Reflections