Pomander balls can be used at your wedding in so many different ways, using shape to enhance your decor at your reception!  Whenever I see these balls I always see them as chic and so happy!  They are a fun way to tie flowers into your day.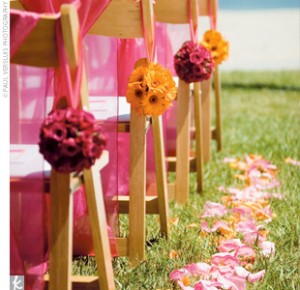 These balls are perfect for flower girls!  Recently we have seen a lot of venues that are not allowing flower pedals simply because of the clean-up after.  These balls are a perfect way for your flower girls to only have to worry about making it down the aisle. 🙂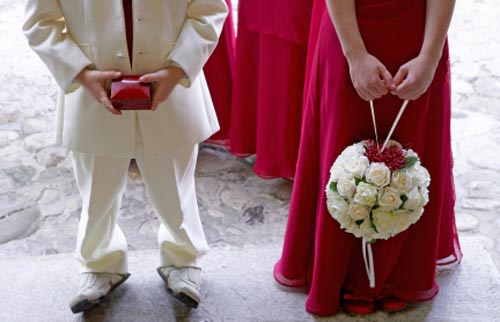 Be creative with the type of flowers you use for these pomander balls, venture out from roses and Gerbera daises and you will find some pretty cool creations!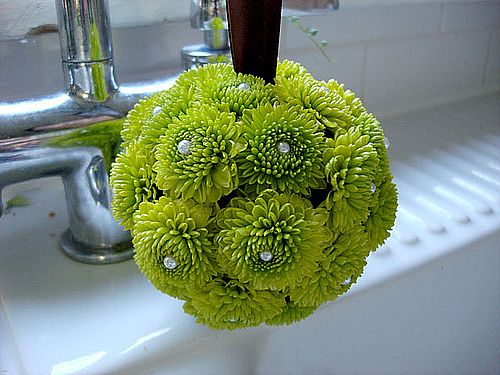 Don't limit yourself to using these for only the wedding ceremony!  Hang them from interesting parts of your reception, surprising your guests with your creativity!  They will love these round splashes of color.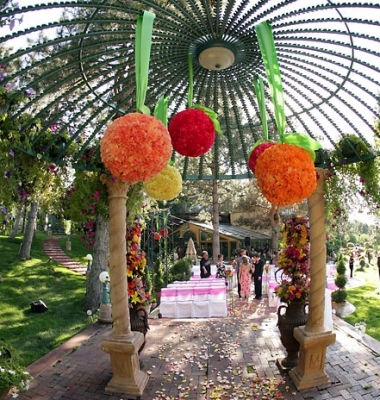 How did you use Pomander Balls in your wedding?
Source: ehow, Erin Hession,Berryventures, Wedding Bee,  weddepot