If a summer wedding with bright pinks and oranges is not your vision for your wedding day, and you prefer the snowy mountains over the palm trees and beaches, then don't hesitate to hit the slopes on your special day!
This could be an event before you walk down the aisle, to get your last minute jitters out with doing something that relaxes you – or it could be a ski down the mountain after the I Do's to celebrate!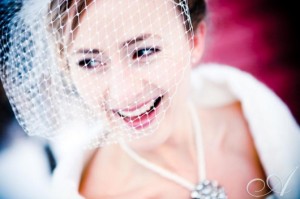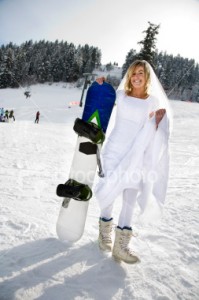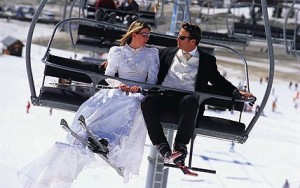 This picture with a bride skiing in her wedding dress is classic, this is your day to celebrate—be around people that you love and surround yourself with things that make you happy.  If you have a passion for skiing, there are no rules on what you can or can't do – so jump on the skis and get some really unforgettable, unique pictures with your photographer!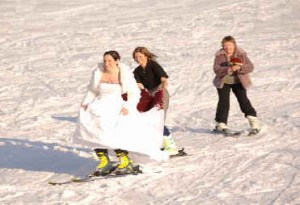 What are you planning on doing on your wedding day that is out of the box?
Source: Allegro Photography, Elevation Weddings, Daily Mail UK, iStockphoto