The sight of this purse makes me smile! I came across it at Arte Bride and imagine my next chic bride sporting it through downtown Chicago!  I think it is full of personality and completely out of the norm of anything you usually see!
Arte Bride introduces unconventional bridal accessories including tiaras, jewelery and designer hair pins!  Each one catering to your personal style, letting you shine through on your wedding day!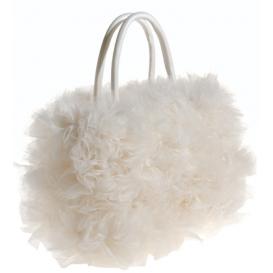 Send me a picture of your personalized accessories that you wore to let your individual style stand out!
Source:  Arte Bride