Why only use your martini glasses for your alcoholic bar drinks?!  Change it up and surprise your guests with not only an open bar during your cocktail hour but offer a mashed potato martini bar for appetizers.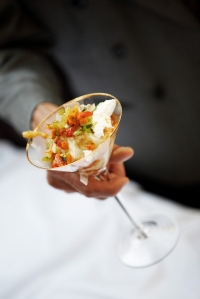 Trust me. I know what you are thinking right now.  MASHED POTATOES?? … In MARTINI GLASSES?  What are my guests going to think??
Not only are they are going to be completely surprised by how creative you are, they are going love the yummy potatoes displayed in an elegant chic way!
Check out this fabulous website Catered For You. They offer a martini mashed potato bar as an added specialty on their menu! They are one step ahead when it comes to thinking outside the box!  It is an easy 3 step process:
1. Start with over-sized martini glasses, with either a station set up or passed around during your cocktail hour.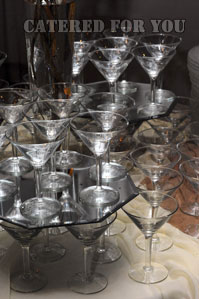 2. Add a large display of deliciously creamy potatoes.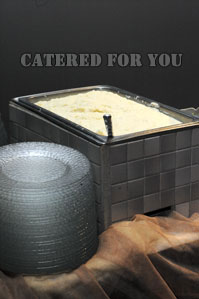 3. Display a variety of toppings so your guests can customize their appetizer to their liking.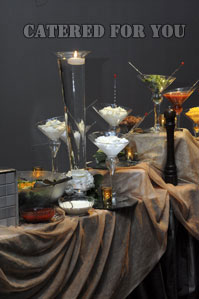 And end with a beautiful display of "mashtinis"… I guarantee you never thought mashed potatoes would ever look so artistic 🙂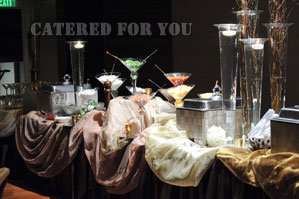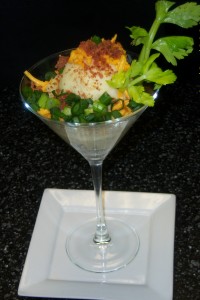 I want to know what you think?  Would you serve up these specialized 'tinis at your wedding?!

Sources: Catered For You, The Sweet Unfolding,Catering Kitchen Tulsa