Decor can play a huge role in the attitudes and emotions of your guests.  It helps decide whether it is a laid back, romantic or luxurious event.   One of the simplest details to play around with (but most overlooked) is shape at your wedding.  My first and favorite shape I am focusing on is the square!
The square adds a very modern flavor to your decor.  Keep the lines clean and you will highlight the squareness of everything. 🙂 I bet you never imagined a wedding theme could be as simple as "square" and still be fabulous?!
It all starts with the engagement, if you are a bride who loves  your square diamond this may be the perfect decor for your wedding!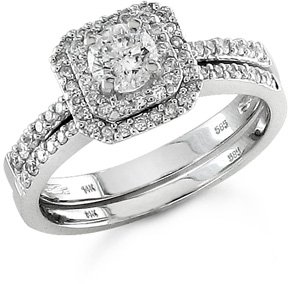 The cake is usually the centerpiece of your reception.   Let is stand tall, keep the shape clear and modern.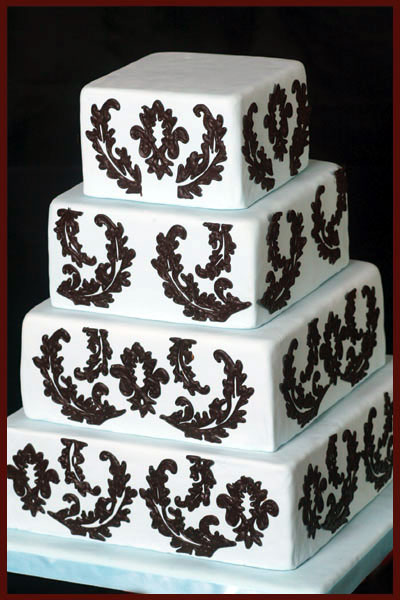 Keep your flowers in square vases to hold the shape for your centerpieces.  Focus on using square pillar candles and plates for your table decor.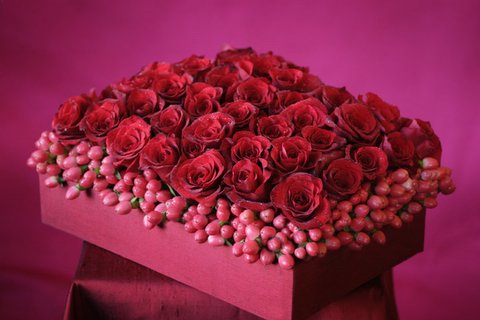 You are sure to achieve the modern look if you serve your dinner on square plates. Fold your napkins in similar shapes and layer them on top of the plates.  I love the table set below that even includes a square favor box to the setting, it adds a lot of dimension to the table!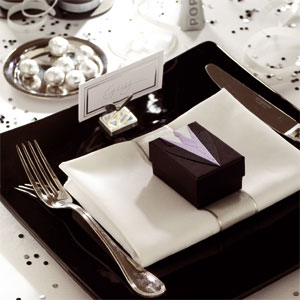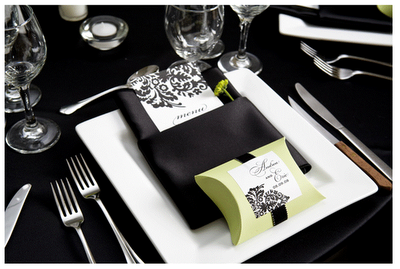 Invitations are most always square, but by adding different sizes and shapes, and still keeping a congruent idea you will enhance the square theme.  Stamp the back of your invitation with a square stamp with your address on it.  It will save you time and money on calligraphy and seal the deal to the wedding!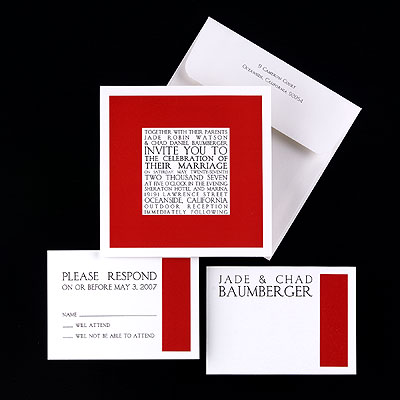 How did you tie in shapes to your wedding…
…or did you even think about the shapes of your details?
Source: Confetti,  Creative Invitations