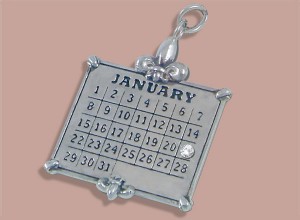 If you have not gotten a chance to check out Michele Esposito's fabulous line of sterling silver charms that mark the date of your special day, now is your chance!  Not Just Any Old Day features a calender charm that marks your most important date with a Swarovski crystal.  Add this charm to a bracelet, chain or key chain creating your own style and memorabilia to keep.  These charms are not only great gifts but are aimed at creating a forever heirloom that you can pass down to generations.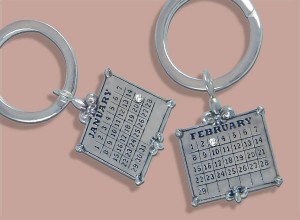 One thing I love about these charms is you can customize them to either grooms/dads or brides/mothers.  The money clip would be a perfect wedding day gift to your groom (ensuring he will never forget your anniversary!)  It is a subtle and creative way to carry around memories of your special day!
I think a great gift idea would be this calender charm put on cuff links, the groom or groomsmen can wear for the wedding and keep thereafter.  (We will have to talk with Michele and see what the future holds for the charms.)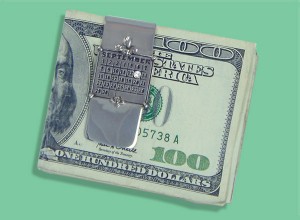 One of their newest items is this beautiful silver cake server with the calender charm marking the date on the handle.  This is a great keepsake gift that the couple can not only use to cut the cake at their wedding, but will cherish for years after.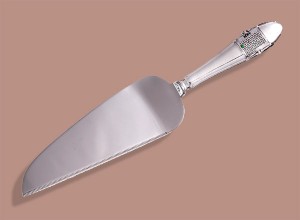 Would you give these charms as a gift?  What other items would you like to see the charm on?
Source: Not Just Any Old Day