You spend a year planning each detail down to the color of your nail polish when you get your manicure before the big day.  No matter how many lists you make, you will always have factors of your big day that you can not control.  If you hire a wedding planner to help coordinate the big day, 9 times out of 10 they will come prepared with a 911 kit filled with solutions to most any last minute mishap!
If you are planning on creating your own 911 kit I suggest taking a look into ordering Mojuba for yourself and your groom. Thinking of every event that could go wrong at your own wedding will only stress you out and overload you with worries and "what ifs", Mojuba: love, life and the unexpected has put together an all-in-one saving grace on your wedding day.
The Bride Mojuba is a darling purse that expands with all of the essentials you could imagine!  Tissues, fashion tape and cushions for your dancing feet are only a few of the many items in your Mojuba that will make you feel pampered and prepared for your day!  Use the camera to document the memories that happen when the photographer may not be looking!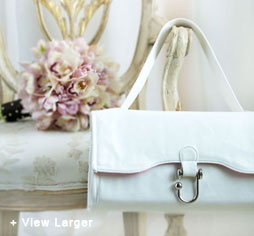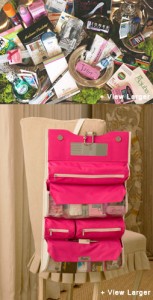 The Groom Mojuba shares the same essentials as the Bride Mojuba but 100% geared towards men.  The shaving kit, deodorant and mints will help you look your best, but the poker sized Mojuba playing cards will guarantee you are ready for the long day ahead of you! (Don't worry guys you will even find medication for your nervous stomach before you walk down the aisle!)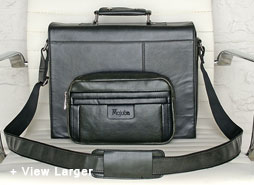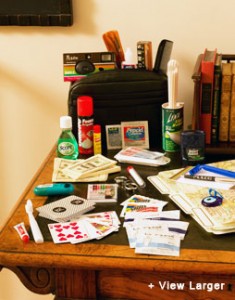 These are easy all-in-one packs that will ensure a stress-free wedding planning process!  Not only are they full of must-haves on your big day, but they are delivered in two very stylish bags!  Consider these both great gifts for the bride and groom at a bridal shower or engagement gift to help reassure every unplanned event is taken care of!
Did you come prepared with a 911 kit on your big day?