During your hot summer wedding, provide your guests with a bit of a relief with some lemonade!  Set up jars for a self service bar or individual glasses to be butler passed.  Add some variety with different flavors such as Strawberry Lemonade or even Sweet Tea as another option.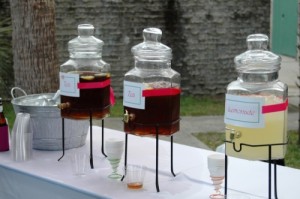 Add fruit pieces to your drinks as a garnish!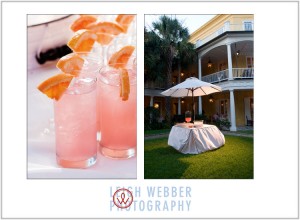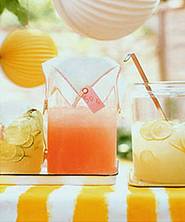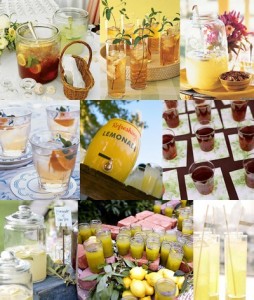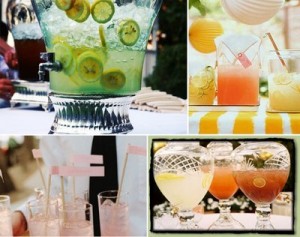 Fill the jars of lemonade with large pieces of fruit to add to the true fruit flavor and create a very summery feel.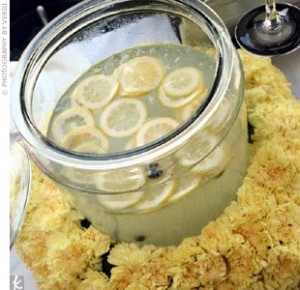 Send your guests home with memories of your delicious lemonade with these cute personalized packets.  I love the mini whisk attached to the packet, a great take-away from a summer wedding.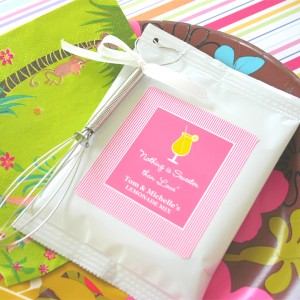 Sources:  Leigh Webber Photography, Ritzybee, All Things Heart and Home, Labels by Design, Bliss Weddings LLC, OnceWed