The only thing better about treating your girls to a spa day before your wedding, would be spending the day being pampered in an over-sized fluffy personalized robe.  Your girls can use these robes after and will love the personalization!  Don't forget to specialize a robe for the mother of the bride and mother of the groom to wear proudly while celebrating that morning.
Along the same lines of robes, these bath towel dresses are also a fun way to thank your girlfriends for their support over the years.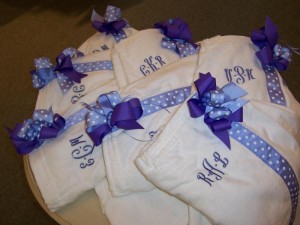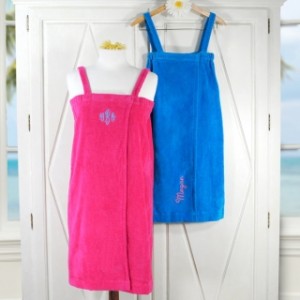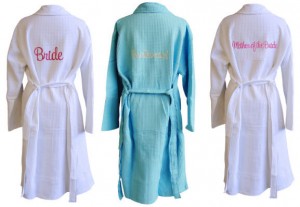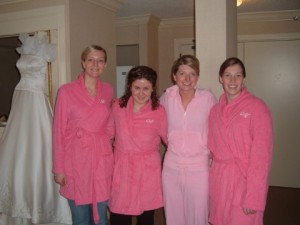 **I am always thinking about ways to create great photography opportunities, and this is one of them!  Have your photographer meet you and your bridesmaids at the spa the morning of the wedding as you get your hair and nails done in your personalized robes!
Sources:  Pink Frosting, The Knot, Monograms Etc., Get Married