So often we see the same old black, red and occasionally champagne colored ties for men in weddings.  They purchase their black tux and keep it simple with a black tie to match.  Sometimes we will see a slight pin stripe or design but rarely do groomsmen take it to the extreme with bold pattern filled ties!  I love to watch as this trend begins to change and brides and grooms become more daring in their style with the wedding party!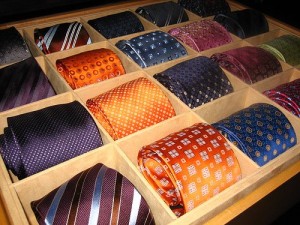 Whether you choose stripes or polka dots, your guys' ties will add so much more style and spunk to the wedding.  There is such a large variety of options for men's ties you don't have to sacrifice formality because you add a pattern.  Even a subtle pattern will add texture to the attire the groomsmen will wear and although it might not stand out at first it will be one of the fabulous details you will look back on and be glad you were creative with.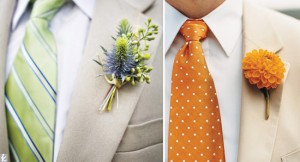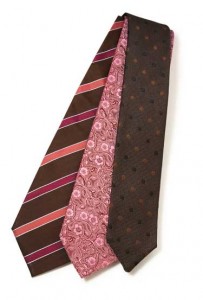 Be BOLD and do not shy away from the bright colors.
Sources: Bridal Guide, Silk from the Hartz, Betsey White, A Man Fashion Blog