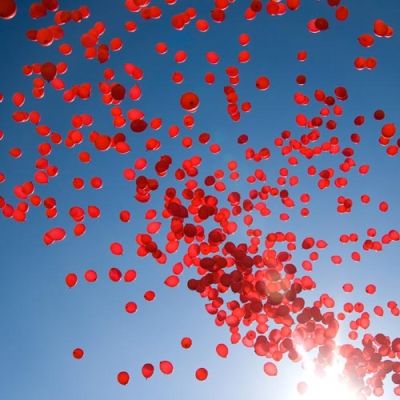 Not only do I love the color red but there is something captivating about balloons.  Their weightless selves float by without a care in the world—held to this world by a single string.  Their colors immediately draw your eye to them along with a variety of shapes and sizes filling the area.  Photographers are just as entranced by these balloons as I am. Recently a lot of creative engagement and wedding pictures have been enhanced with the addition of balloons.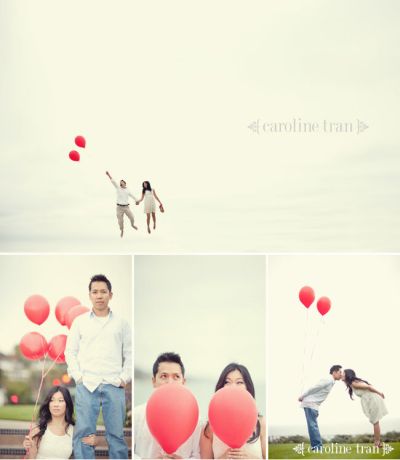 Whether it is just one single balloon…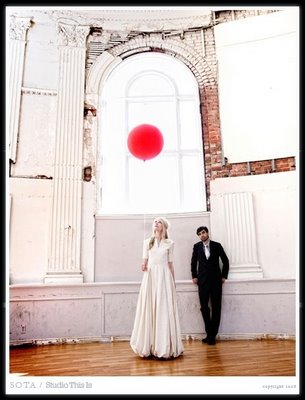 Or a whole heap of them…I hope you are swept off of your feet daily with all of the beauty that surrounds us!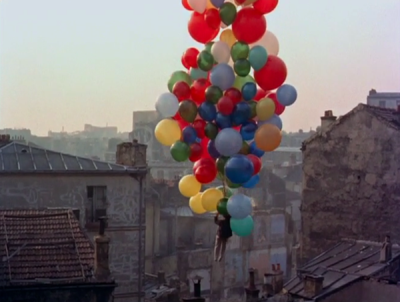 Sources: aesthetics of joy, Blog Goggles, Green Wedding Shoes