Whether it is white or full of color—short sleeves or delicate long sleeves—plain or extravagant, these short jackets will only help add style to your attire on your wedding day.  It will also add edginess to your photographs. Have fun with the jacket—show it off!
Don't automatically stick with a white one that "matches" your wedding dress, if you haven't discovered yet how much I love color, I encourage you to go bold and find a color to go along with your bridesmaids but not necessarily match!  Of course black always contrasts with white and goes with most any color your bridesmaids are wearing.  Try a fun red or a passion purple that will look daring in your photos!
Check out the sassy fur jacket below from SpAZooie on Etsy, perfect for a winter wedding, and dont forget it will keep you warm while you are outside!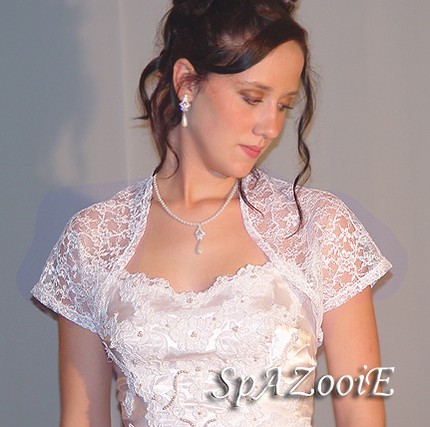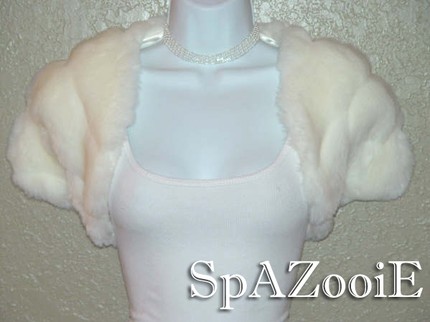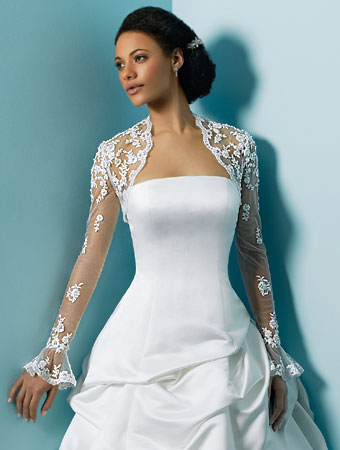 Source: Spazooie, Bonzie via Stacey Reeves, Olivia Grace Bridal, MaryandAngelika Etsy