We have covered almost every land and air getaway that a bride and groom can take.  If you are planning a destination wedding or a romantic ceremony and reception on the beach, you might want to consider a non-traditional getaway on a boat.
Have the boat waiting for you after the reception. If it is dark, have lights hung on it so your guests can waive goodbye as you speed away.  Be aware that your dress might get a little wet (since you are in water), but remember that the event is over…all you have in front of you is relaxation with your new husband on your honeymoon. Have a plan as to where you are driving the boat to and docking, possibly have someone waiting for you to help you get it out of the water or take over so you can get to your hotel room.
Don't forget a captain hat for the driver and always wear your safety vest in case of an accident! 🙂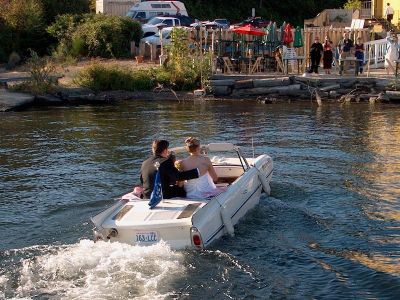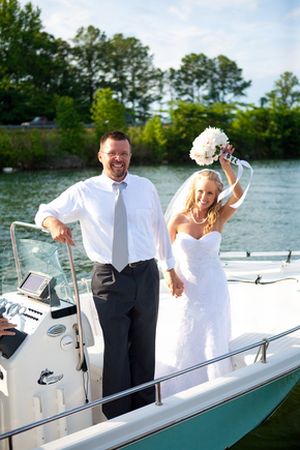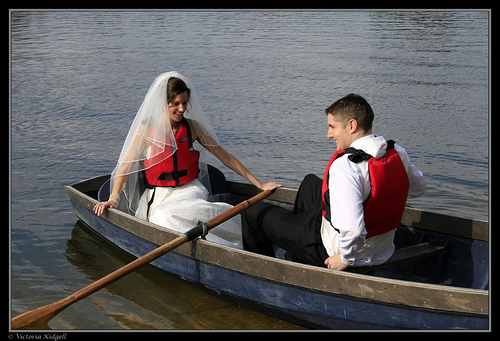 Whether you are escaping your reception on a boat, cruising on land or flying high in a balloon… I hope you get away to a relaxing honeymoon and continue the celebration…you deserve it!
Let us know what grand exit you made from your reception?