Not all grooms are your typical tuxedo-wearing, limo-renting type of guys.  For those grooms who have a need for speed and prefer the two wheel ride vs. the 4-wheel chauffeur than do what you do best and exit your wedding in style on your motorcycle.
This might not be as 'green' as the bike getaway—as grand as the hot air balloon—or as classic as the cars, but this motorcycle getaway will leave you wind-lashed and glad you did it!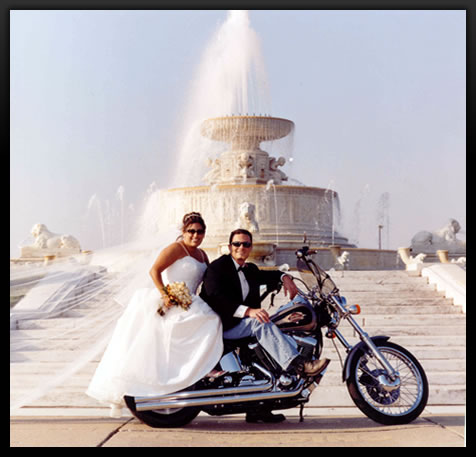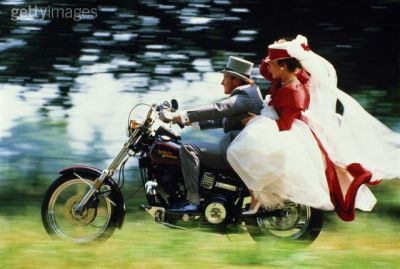 Embrace the mode of transportation that you are most comfortable with and start your honeymoon on the right foot!
Sources: Gettyimages, First Place Photography