If you are planning your wedding decor around one of these beautiful peacock feathers, then you do not want to miss out on adding this dramatic detail to your attire.  Find one that fits your style and complements your dress, whether is full of color and texture or simple but still fashionable.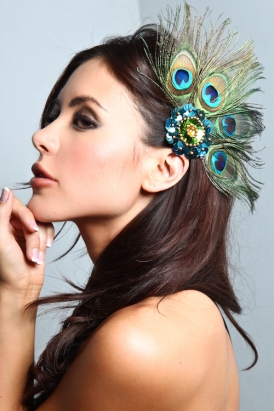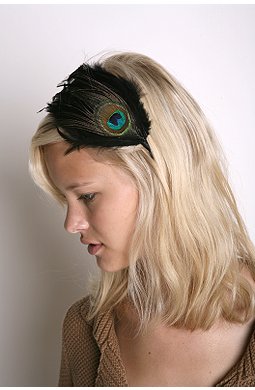 I love how this hair piece below gives the illusion of peacock feathers but still maintains the bridal white appearance.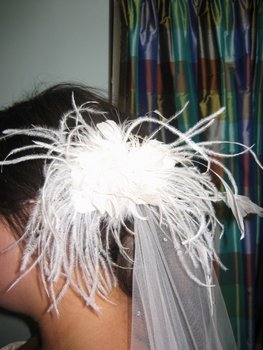 If you are looking for a more abstract hair design, avoid the typical peacock colors or bridal white and find a peacock design in a funky color. Pick one that maybe matches another color that you are tying into your event.  The hair piece will pop against your white dress in pictures!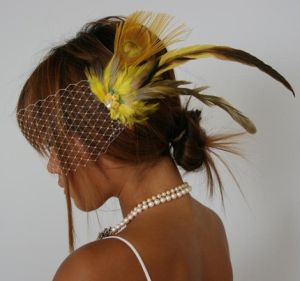 Sources:  Laura Kranitz, NevaPlume Etsy, Portobello Etsy Shop