If you grow tired of lounging on the beach on Oahu, grab your tennis shoes and head for a simple yet beautiful hike up Diamond Head Crater, a worldwide recognized symbol for the Hawaiian Islands. Everyone I know that has made the hike says making it to the top is 100% worth the climb!  The best views of the ocean and across the island are to be had at the top.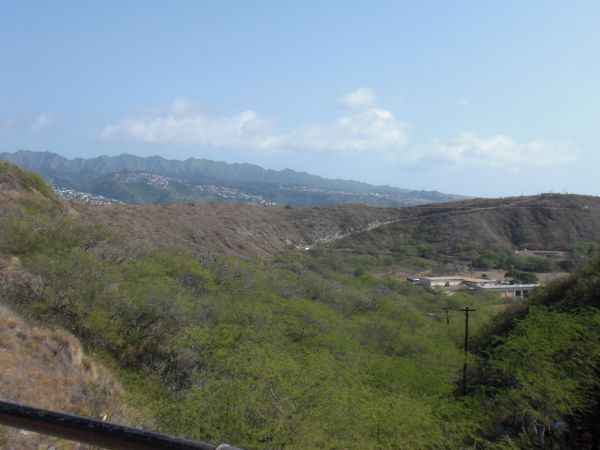 Diamond Head has always been a defining feature of the view known to Waikiki. The volcanic cone is a United States State Monument in that part of it serves as a platform for antennas used by the U.S. government and is closed to the public.   The crater's proximity to Honolulu's resort hotels and beaches makes the rest of it a popular destination for tourists.
A .75 mile hike leads to the edge of the crater's rim. Signs at the beginning of the trail say that the hike takes 1.5-2 hours round-trip, and recommends that hikers bring water and flashlights. Although not difficult, most of the walk up is on unpaved trails winding over uneven rock in addition to two steep uphill climbs on stairs, each set is 75 – 99 steps up!  This is a great change from Waikiki beaches and crowds.  You get a chance to see untouched beauty on Oahu and truly appreciate the land you are spending your honeymoon on.