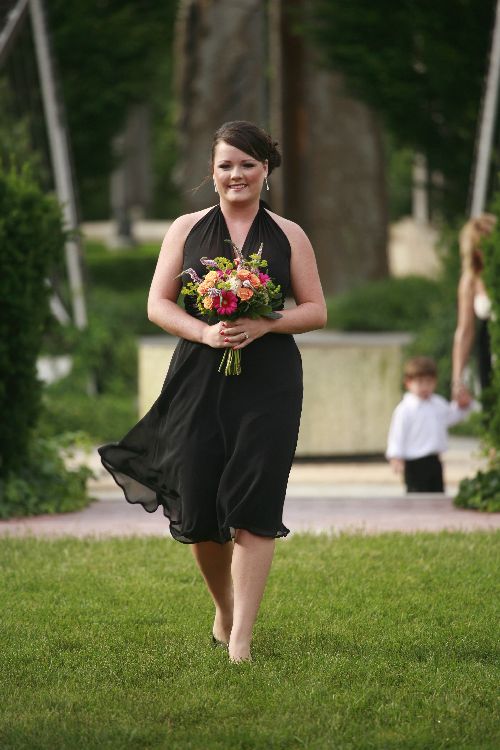 Ok Brides, lets be honest with one another.  Does the thought of whether or not your bridesmaids can re-wear their dresses for your wedding truly go through you head?  Do you think about the colors of your chapel or reception first or is the tone that looks best with your maid of honor a strong consideration?  We have all seen 27 Dresses and laughed and the ridiculous designs that some weddings can produce. While at the time the themed dress or outrageous color seemed to fit into the day, how did it fit 1 year later?
What makes a bridesmaids dress re-wearable?
Color?
Style?
Length?
Now we are seeing many more trends with bridesmaids dresses, and I do believe brides are putting more of a focus on their friends than before.
Many brides are working with all black bridesmaids dresses, and letting each bridesmaid choose which style they want.  This is works well so everyone feels confident on the day of walking down the aisle.  During the winter months brides are using floor length dresses which are easily altered to cocktail or above the knee dresses worn to parties.
What are other considerations you put into your choice of bridesmaids dresses?