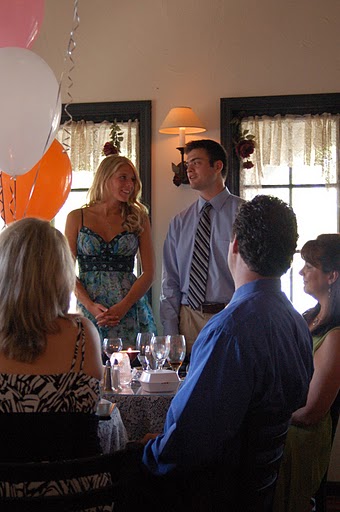 Throughout the year of planning, whether you realize it or not, you ask a lot of your friends and family members.  You ask them for their time while joining you on appointments, you ask them for their energy, you ask them for their money in the form of gifts and traveling etc and you ask them for an ear to listen to as you discuss, vent or decide on vital details of the day.  Your friends and family offer you their time and energy because they love you and support you, but that doesn't mean that a simple thank you once and awhile isn't important!
Don't let thank you notes pile up. After each shower, bachelorette party or wedding gift comes in – make a point to get a thank you card out within two weeks.  Trust me, your family will notice if they don't receive a thank you note! Since there are so many online registries, and gifts are ordered and shipped without even going in the store, many friends might wonder if you even got the gift if they do not receive a thank you.
Take a moment at the rehearsal dinner to stand up and say thank you.  The group at the rehearsal is usually those who have been working the closest with the wedding and giving you most of their energy in one form or another – so give a quick speech.  Use specific names and say how they helped you!
Show your gratitude… in the chaos of the year… always say Thank You!!