Brides are accessorizing their hair do's with anything from a tiara, veil, headband or brooch.  Adding diamonds or crystals to your hair will help you dazzle as you walk down the aisle and I especially have fallen in love with these brooches when they offer a vintage touch to your attire. I personally love traditions and history and am always thinking how I can start my own traditions and leave my mark on future generations and family. Veil's can get torn, headbands and tiara's can snap and break easily – but brooches are the perfect item to store in your jewelery box and tell your grandchildren about years later, continuing to pass down.
A brooch will not be apparent in every photo you take on your wedding day, but it will be softly hidden and elegantly displayed enhancing your overall look for your day. Brooches come with pearls, crystals and diamonds – in all ranges of prices, which are sold in bridal stores and across the Internet on a variety of sites.  If you are purchasing one off of a random website, I suggest you do your homework and always check on the credibility of the site before you send them your credit information, and always double check the estimated time of arrival if you are ordering the brooch within a few months of your wedding.
Bring your brooch with you when you go for your hair practice session and have your hair designer place the brooch in different areas, testing where you anticipate it looking the best. Have them practice securing it so that they are prepared on the day off and you won't have to worry about it falling out.
How did you accessorize you wedding hair do?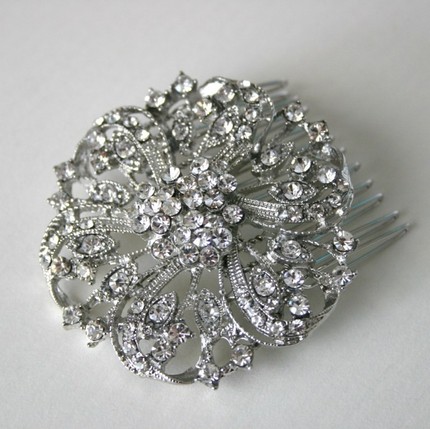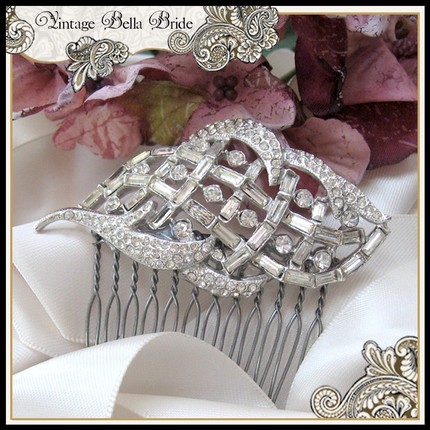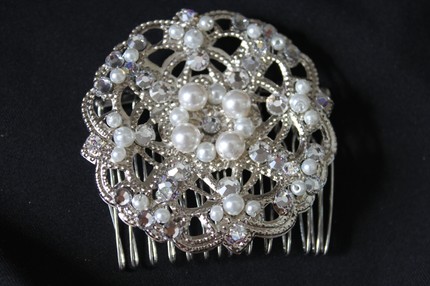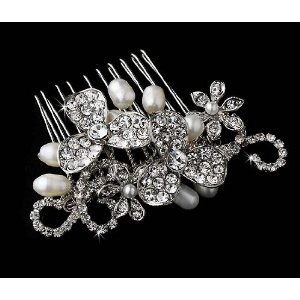 Amazon