Holly Maguire with Escapio paints a picture of Berlin that will be hard to turn down for upcoming honeymooners. Read more about all the luxury and intimacy that can be found in Germany.
As the culture capital of modern Germany, Berlin is able to offer some of the most romantic experiences. From the quirky, intimate cafes and bars in the back alleys, to the skyline at sunset, to the classic horse-drawn carriage ride, Berlin is a feast of romantic getaways options.
Believe it or not, Berlin boasts even more bridges than Venice. A leisurely boat ride through the city at sunset is the beginning to a perfect evening for two, especially along the channel Spree, which offers views of the Prussian-era architecture lining the banks. If the cool river air has built up an appetite, take your beloved to the rotating restaurant that is located in the Fernsehturm, an ideal romantic location with panoramic views across the city. The varied architecture dazzles all year round – whether in summer's endless blue skies or the deep snow of winter. What a backdrop for a marriage proposal or candlelight dinner on a honeymoon!
Mixing romance, luxury and relaxation is easy with multiple spas to choose from in Berlin. These are the ideal places for a couple to have fun together, as well as indulging in a little pampering. Take advantage of the massages and mud baths that are specifically designed for couples. For lovers who enjoy the outdoors, head to the Wannsee, a beautiful lake less than half an hour from the center of Berlin. This green and tranquil area is perfect for hand-in-hand strolls or hiring a boat (perhaps with a picnic basket and bottle of bubbly) for an idyllic afternoon spent rowing.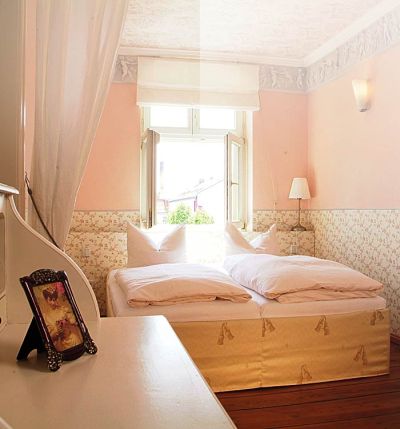 There are numerous romantic hotels in Berlin that are designed very much with couples in mind. The newly opened Soho House Berlin for examples, combines innovative interior design and some stunning Bauhaus architecture. The ackselhaus & bluehome boutique hotel is located in trendy Prenzlauer Berg, the middle of the hustle and bustle of the city's cafes, bars and restaurants. Inside each room is designed with a different theme – ocean, movie, honeymoon… providing an ambience perfectly intimate after a busy day. The Da Vinci Suites offer a little slice of old Italy in the heart of Berlin.These stylish rooms draw on the romantic décor styles of the late 19th century, and come complete with wrought-iron four-poster beds and lush furnishings. Each suite has a balcony for views, over cosmopolitan Berlin at breakfast or with an evening aperitif in hand.
Berlin hotels are just a handful of the luxury, boutique and design hotels perfect for honeymooning couples.
Are you planning your honeymoon in Germany?  Give our upcoming brides tips and travel suggestions while they are visiting!