Beach Reception or Backyard wedding , placemats are a detail that can easily be overlooked. Use your placemats to add a pop of color or display the menu for the evening. Make them functional, but still decorative. Don't be afraid to let your placemats stand out at your wedding!
I came across these rustic and funky placemats that I absolutely love.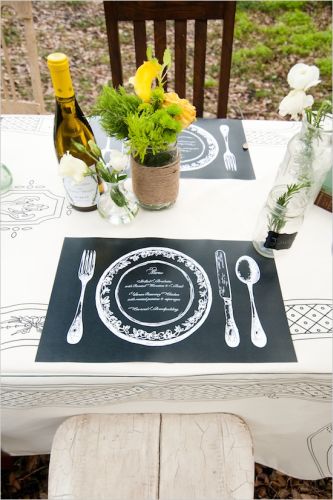 These were designed by apdesignco, check out their site for more awesomeness.
When your guests find their seats at the reception, the placemats will help create the ambiance and be one of the first items they notice. These are a simple design but add to the rustic wedding theme.
It can take the smallest detail at your wedding to stand out.  You never know what your guests will be looking at or will be talking about years after.
Did you design your placemats or skip over this detail?