Whether you are hosting the bridal shower, a breakfast the morning after the wedding or you need a little pick me up on the day of, I think champagne mixes well with almost all celebrations!
Here are some yummy drinks that will leave bubbles in your stomach 🙂
Coffee and tea, for those that wan't to keep their drinks un-bubbly in the early AM.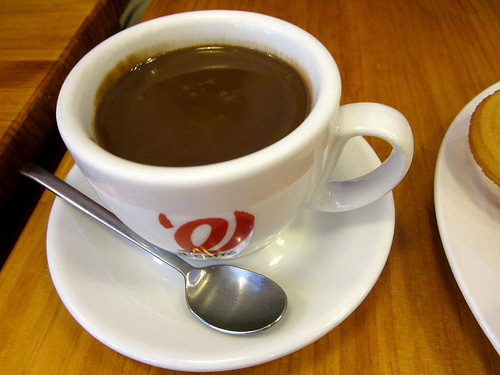 Mimosa Recipe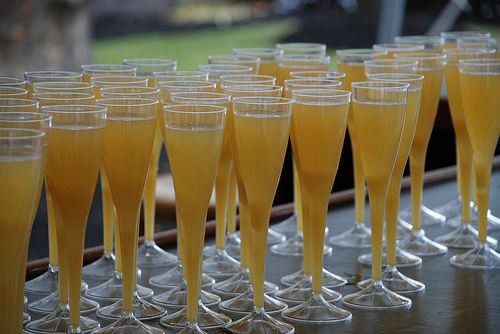 Photo: Joe Shlabotnik
A breakfast classic!  A touch of orange-flavored liqueur makes the drink extra tasty.
4 ounces chilled Champagne or sparkling wine
2 ounces chilled freshly squeezed orange juice
1 tablespoon Grand Marnier or other orange-flavored liqueur (optional)
Fresh mint sprig for garnish (optional)
Pour the Champagne, orange juice, and Grand Marnier (if you like) into a chilled Champagne flute
With a long, slender bar spoon or swizzle stick, gently stir
Serve immediately, garnished with mint if you wish
Bellini Recipe
This popular Italian cocktail was invented at Harry's Bar in Venice. Look for good-quality bottled peach nectar.
2 ounces chilled peach nectar
4 ounces chilled Prosecco or other sparkling wine
Pour the nectar into a chilled Champagne flute
Pour in the Champagne
With a spoon or swizzle stick gently stir, then serve immediately
What is your favorite wedding bubbly?
Read more at Suite101