Host a 'Tini' themed wedding with all of your appetizers being tini-ized and ofcourse the drink of choice will be the delicious martini.
This wedding theme will work best for smaller weddings. You will need your caterer to supply plenty of martini glasses and have the kitchen crew quickly cleaning the dishes so they can refill when necessary. Instead of a sit down dinner it will be a heavy appetizer wedding with the food and drinks offered at a variety of stations around the room.
Each station should offer a different type of food in the martini glass. This will encourage your guests to walk around and indulge in the different options. I suggest having 5 – 6 different foods, and make sure they include both vegetarian and meat. In addition to the main food, have desserts also offered in martini glasses. Milk and cookie-tini for the kids and a tiramisu-tini for the adults are two fun ideas.
Tini appetizers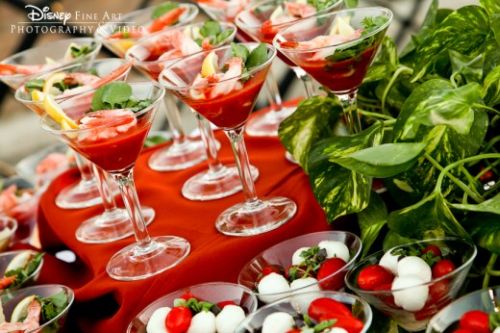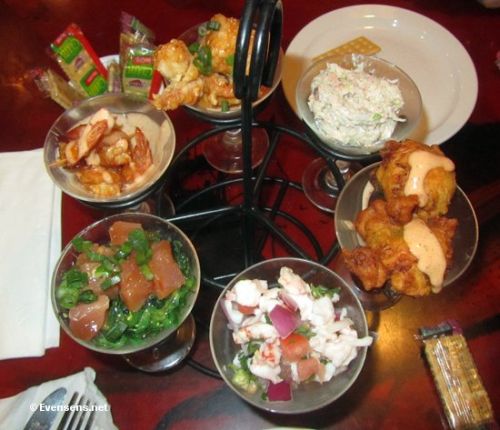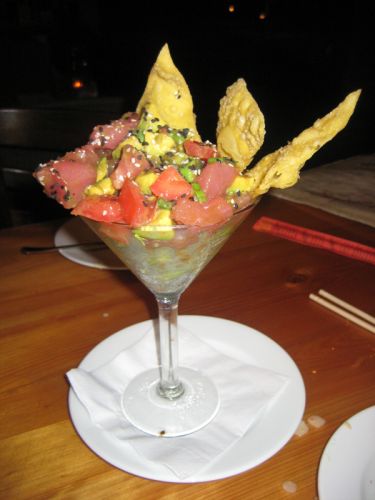 Martini Bar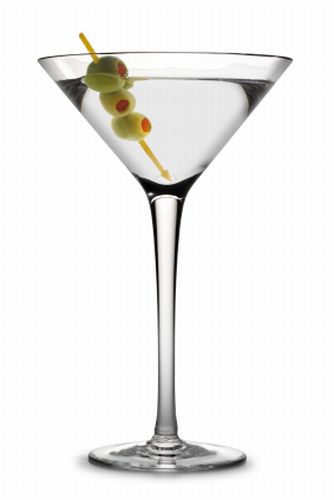 Your imagination is the only thing holding you back from what you can fit in a martini glass. If your favorite food is mac and cheese and you want to serve your grandmas recipe during your wedding, put it in a martini glass!
You can use these for dips, desserts and the main course – they allow your guests to mingle around to each station and not get stuck sitting in one spot. This is a themed wedding for brides who want their guests up and active!
Did you host a martini themed wedding? What types of foods did you put in the glasses?