How did you block rooms at a hotel for your wedding?
Did you try to negotiate the rate at all?  Did you do your research online prior to picking up the phone? Did you ask for a site of the rooms prior to reserving rooms for your guests?
This is a topic that can either get put on the back burner in the long lists of pre wedding responsibilities. I want to make it simplier so you know what to expect and can quickly cross this off your to do list!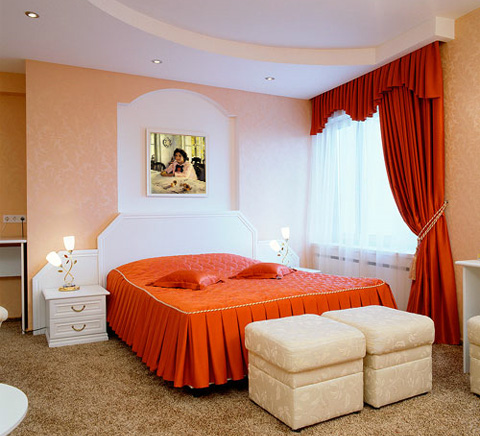 Know Your Guests
You know how many people are coming from out of town, a general idea if they will stay with a friend or family in the city and how much they would be willing to pay for a hotel. You don't want to overestimate this number because most hotels will want you to sign a contract holding you to a minimum number of rooms.  Be conservative and if you see your numbers increasing stay in good communication with your sales contact at the hotel and keep them updated.
Research
When you block a hotel rooms for your wedding  I always recommend going online and researching before you pick up the telephone.  First, you need to determine which hotel is closest to your venue and put in your dates online to get an idea of what they are selling their rooms for online. Remember you are bringing a group of business to their hotel and you should expect to get a lower rate than you find online.  Gather a list of 3-4 hotels in the area that are at different price ranges and have that on hand to refer to.
Your Wedding Date
If your wedding is during a holiday or a massive convention in your city expect hire prices and for the hotels in the city to quickly fill up.  Start Early.  If there is a big event in the city, you might even want to consider moving your date a week earlier or later so your guests don't have to deal with the traffic and increased prices of the city.
Call and Visit the Hotel
Call each hotel on the list  and ask to come to the hotel and view the rooms that your guests would be staying in.  Also, find out if they offer any special incintive if the bride and groom stay there. Most hotels will give the bride and groom upgrades or offer discounts on their suites for the night of the wedding.
Pick 2 Hotels.
Don't save blocks of rooms for your wedding all over the city. If you can't narrow it down to 1 hotel, pick 2. I suggest a cheaper one for those on a budget and a nicer hotel for those who wish to spoil themselves a bit more.  Once you have picked your hotel and you are in contact with the sales manager you should expect to give a minimum number of rooms for them to block and sign a contract for those rooms. They will want you to be specific as to how many double rooms and how many single rooms you will need. So consider if you will have families who will need more beds, or friends who will be sharing rooms and block accordingly.
Negotiate
You are bringing business to the hotel. You do have a little negotiation room most of the time, especially if you avoided busy weekends they will want to put heads in beds. You did your research, you know how much they are selling online and probably have an idea what their competition is selling. Be honest with them on how much you want  your guests to pay. They might offer you a lower rate if you guarantee them more rooms or if you offer to hold the rehearsal dinner with them etc. Remind them that most of your family will be eating in their restaurants and using their other amenities spending money in the hotel outside of just renting rooms. If you received a certain rate at a next door hotel, let them know and give them the opportunity to match the rate if the choose to.
Check back every 3 – 4 weeks
Stay in touch with the sales contact at the hotel. You want to know if the block at your hotel is filling up because 1) you might need to add on more rooms or switch around doubles for singles etc. 2) you might need to remind your family to book rooms because there will always be a day that the block expires and your special rate is no longer available.
Many times the job of finding a hotel block is outsourced to the parents or other family members of the bride and groom. Hopefully these tips and expectations give you a smooth booking process. Good Luck!