Brides often dream of honeymoons in distant locations such as Bora Bora or Tahiti, the more exotic the better. When 300+ of your friends and family members ask where you are going, you can listen to them oooo and awww over your upcoming destination.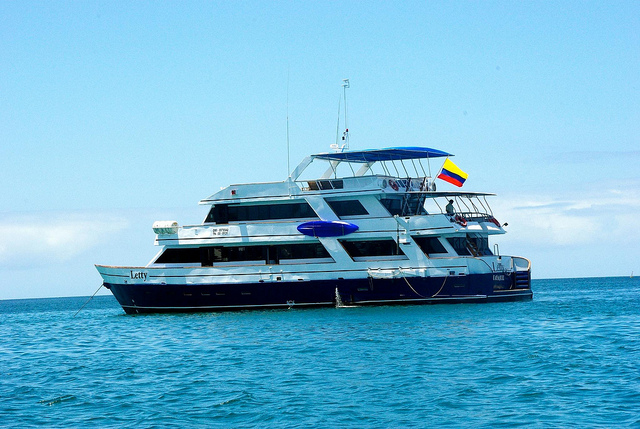 Many of these distant locations are exotic for one reason, they are hard to get to. If you are taking 1 week to relax on your honeymoon, you don't want to spend 2 days getting to the island and 2 days getting back.
On my honeymoon I wanted simple. I wanted to relax and I wanted to spend time enjoying the week with just Josh and I.  I didn't want a place with a bunch of activities to explore, I wanted a bedroom and a beach. Simple.
There is not an easier way to honeymoon than on a cruise. They get a bad rep because people consider them boring, wasteful or maybe not romantic enough for a honeymoon.
Boring?
Every night there are comedy shows, broadway musicals, and a variety of events for you to join in on. There is almost always a casino to gamble in and numerous bars to sit and enjoy a drink. If dancing is your thing, hit the dance floor later in the night, depending on which cruise you pick the options plentiful.
Wasteful?
There is A LOT of food on cruises. Constant food. There are also plenty of people aboard the boat to eat the food. Cruise ships plan meals for hundreds of people every week, and are constantly working to reduce the waste.
Romantic?
It isn't Bora Bora, but you can still sneak away to your own corner of the ship and enjoy plenty of one on one time. Request your own table for two at dinner, or ask the waiter to surprise your table with a bottle of champagne.
Romance isn't automatic just because you are in an exotic location, romance is created by the couple!
Why Spend Your Honeymoon on a Cruise?
It is cost-efficient.
This of course varies on the cruise you pick, but if you do a quick Internet search you will find plenty of sites offering deals such as Thomsons range of cruise deals. It all depends on when you are planning to travel and how many days you want to explore.
You don't have to bring a credit card with you.
One of my favorite parts of cruises is you don't have to carry a bunch of cash or credit cards with you. You pay for the cruise up front and close out the tab at the end of the trip.
Minimal Packing.
Bathing suits, dresses for the day and evening wear for dinner.
Eating is easy.
I enjoy not having to think about where we are going to go to breakfast/lunch/dinner. The food is always available and there are always plenty of options.
Overall, planning a Honeymoon cruise makes for less stress. You book everything prior to arriving, prepay for the cruise and only worry about if you remembered to put sunscreen on while you lay by the pool drinking your piña colada.
I want to hear from brides who have planned a Honeymoon Cruise. Why did you choose to spend the week on a boat?