It's easy to dream of destinations like Paris and Bora Bora when you start planning your honeymoon.  These are locations that are built around a reputation of romance.  While Amsterdam is known for its tolerance level and "special" cafe's, don't let that deter you. This is a city that I would highly encourage you to consider for your upcoming honeymoon in Europe.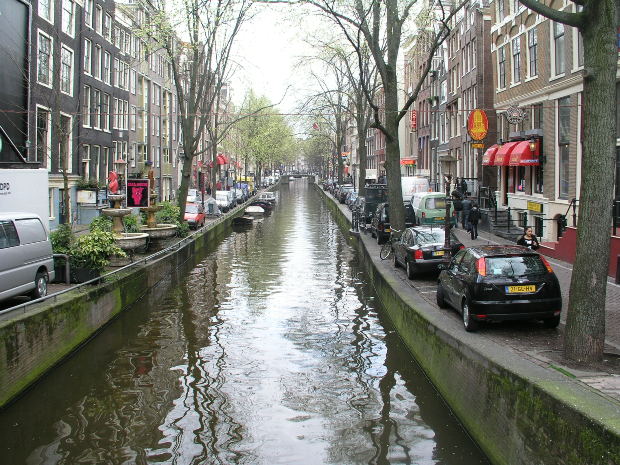 With 160 canals and 1,250 bridges Amsterdam is a sight for sore eyes. You will instantly fall in love with this bicycle riding city with its rich historical architecture.
Why Amsterdam makes the perfect Honeymoon Spot
The city is easy to get to. Instead of hopping on a 15 hour flight or having 2 connections with 3 hour layovers, Amsterdam is one of the main airports when flying into Europe.
English is spoken everywhere, 90% of people living in Amsterdam speak English as a second language.  The Dutch language is tough (trust me I tried during my study abroad experience back in college), but you won't have any trouble getting around while you are visiting.
The accommodation options are endless. A quick search on this site will give you multiple luxury hotels, family owned bed and breakfasts or apartments that are available.
It's unique. It's not your typical honeymoon destination. Most of your guests will expect you to spend the week in Italy, Barcelona or some far off island, but you will be different by picking this charming city in Europe.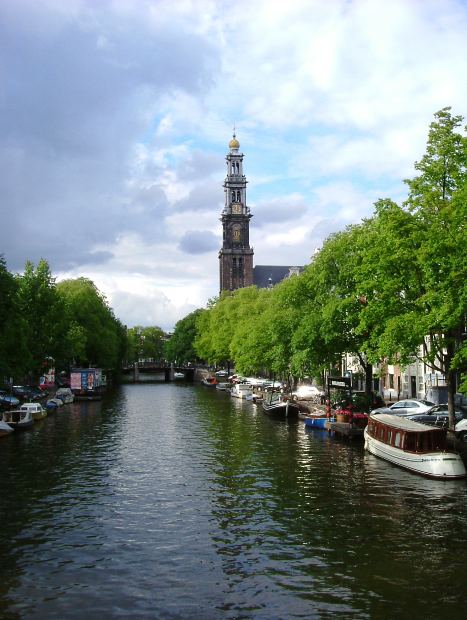 Top 5 Things to Do on Your Honeymoon in Amsterdam
Heineken Museum – I can vouch that this is one of the coolest museums I have ever been to. I am not even a big beer drinker (I tend to prefer a glass of vino) but the education on how the beer is made and seeing the process come together is fascinating. My favorite part of the museum is when you are able to watch Heineken commercials that date back to their early beginnings.
Anne Frank House – If you have yet to read The Diary of Anne Frank, I suggest you start now before your honeymoon. Anne's story is fascinating and seeing the size of the secret room and the layout of the house brings it to life.
Rent bicycles and tour the canals – The best way to see this city is on two wheels. There are plenty of bike paths all over Amsterdam and the flat landscape makes it easy to navigate. Since most Amsterdammers are born on bikes, the traffic is use to having plenty of bicycles on the road, but of course pedal safely and signal appropriately.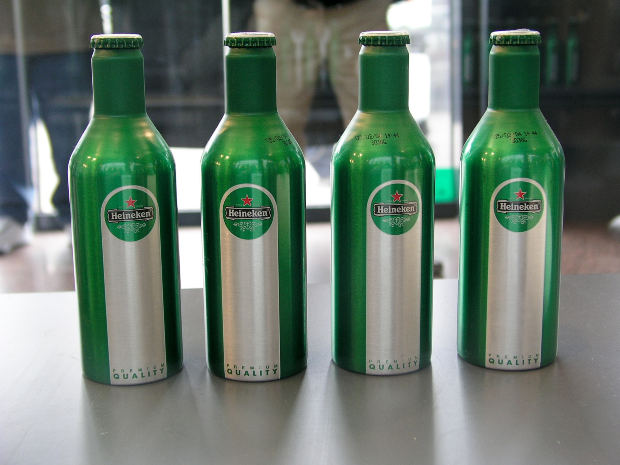 Take a ride on a ferry (free) or splurge on a gondola ride – You will find the romance of venice's canals in Amsterdam. The city is dubbed "The Venice of the North" and is one of the main reasons I can't take enough photos of this city!
Picnic in Vondelpark – This park hosts over 10 million visitors annually with an open air theater, playground and national film museum over 120 acres of land. Spend a day on your honeymoon relaxing here with a bottle of wine, your favorite cheese and a loaf of fresh bread.
Van Gogh Museum – Even if you aren't interested in art, everyone at one time as heard of Vincent Van Gogh.   Remember the man that cut off his ear in the name of love?  This is one of the world famous art museums that will bring some beauty to your honeymoon.
Eat… A Lot – Holland doesn't have a specific local cuisine,  but Amsterdam still holds its own in the foodie scene. From Thai food to Greek food you can find a vast assortment of flavors and international delicacies in this big city.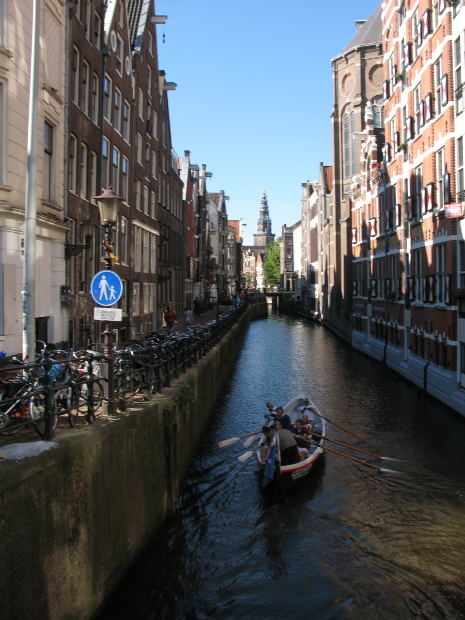 There is of course plenty more to do in Amsterdam, these are just 6 of my personal recommendations. Amsterdam is easily one of my favorite cities in Europe, and a honeymoon here would be the perfect balance of beauty and romance with plenty of activities and history to fill your days.
If you are planning a honeymoon in Amsterdam we would love to hear your thoughts and plans!