Who's responsible for planning the honeymoon?
Some brides delegate this task to their men, so if you are a groom reading this – welcome and glad to have you at bubbly! No matter what stage of wedding planning you are in, the Honeymoon is the most exciting part for most couples.
The honeymoon is when you're in a new exotic location, with your new husband or wife, and you don't have to worry about any of the logistics, cakes, bridesmaids or guest list. All you have to worry about is eating sleeping and having married sex. 🙂
So lets talk Honeymoon Planning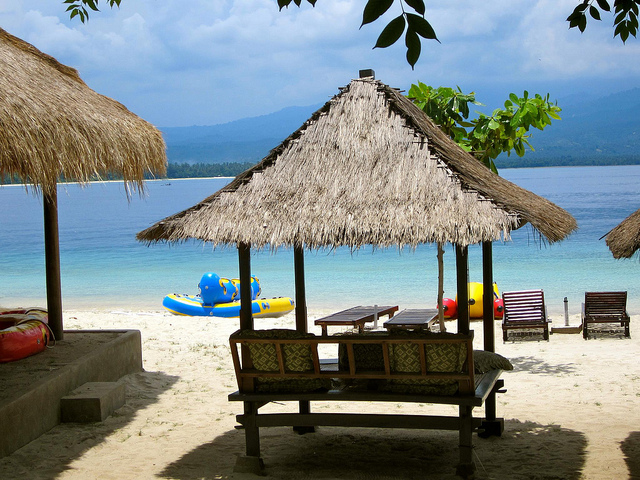 Where Should You go on Your Honeymoon?
Usually you are picking between the city, the mountains or the beach, so lets discuss these options.
The City
You will be surrounded by delicious restaurants to eat at, shows to watch and night life to explore. Most cities are full of action and you can expect to never be bored while visiting. Your days will be spent exploring the streets, tasting the food and interacting with the different people.
The Beach
On a beach you can expect to be spending a lot of time outdoors in the sun. These are usually more relaxing vacations than the city because your main activities will include reading on the beach, sleeping on the beach and sipping a pina colada… on the beach. There are usually water sports available in the beach town such as catamarans and kayaks to rent if you are looking for a little more activity.
The Mountains
Whether you are in the mountains to ski, hike or just enjoy a quiet week in a cabin, mountain based honeymoons can be extremely romantic. Usually you can expect to not see anyone else for the entire week. Load up on groceries before you drive to your cabin and wake up every morning with the peace and quiet of nature.
Should you do an Inclusive or A la Carte Honeymoon?
If you do a quick search on Expedia for a package vacation you will find plenty of options that include flights, car rentals and/or accommodation. This is an easy way to find a good deal on your honeymoon in addition to saving you a lot of time not having to worry about planning out each detail separately.
A la Carte honeymoons are when you opt out of the inclusive vacation packages and you purchase your flight, hotel and car rentals separately. If you are an experienced traveler this might be your preferred way to travel because you know where to find all of the best deals.
Either way, it's your honeymoon and I suggest doing what is easiest and least stressful so you can fully enjoy your honeymoon.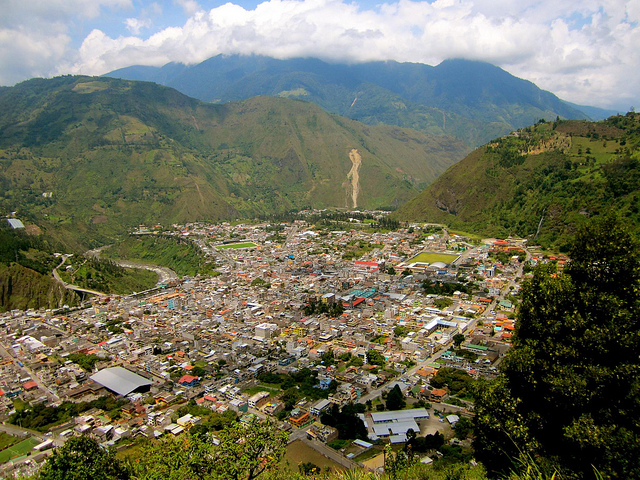 When Should You Leave on Your Honeymoon?
The wedding weekend is busy. You go from the rehearsal… to the rehearsal dinner… to the bridal luncheon… the hair appointment… the dress pick up… and makeup appointment.. and hopefully you make it to the walk down the aisle.
If you are having a Friday or Saturday night wedding, consider giving yourself a full day to recover and scheduling your flight the following day.
How Much Should You Spend on Your Honeymoon?
Honeymoons can get expensive, but they should be built into your wedding budget. If you and your husband have decided to by-pass the traditional kitchen gift items, you can have your guests donate to your honeymoon fund.
When you write your thank you letters be specific and let your guests know exactly what their gift bought. It will be fun for your guests to hear how they helped pay for you and yours to swim with dolphins, or take surfing lessons together.
Set Your Honeymoon Expectations Prior to Honeymoon Planning
When you begin picking out destinations for your honeymoon I suggest you talk with your future other half about expectations for the trip. Do you want to relax, or do you want to explore. Do you want to go to New Zealand and bungee jump, or do you want to find a personal beach and not see anyone the entire week. Do you want to save money for a down payment on your first home together, or do you want to splurge on a 3 week trip across Europe?
Agreeing on the expectations prior to planning will save you a lot of trouble in the long run.
What did bubbly bride do?
I wanted peace and quiet. I love people and meeting new friends, but after over a year of wedding planning and preparation I wanted to sleep, eat and e njoy. So we rented a villa on a cliff in St Maarten and hid out for the week. We grocery shopped prior to arriving and left the villa once or twice to explore the city. We had our own infinity pool, a kitchen and a beautiful villa to relax in.
The next year we planned our 2nd honeymoon in Hawaii and ziplined, went on a catamaran and hiked all over Oahu, Maui and Kauai. A year later I was ready for an adventurous honeymoon with my husband, but right after the wedding I needed to unwind first and foremost.
Where do you plan on spending your honeymoon – the beach, the mountains or the city?