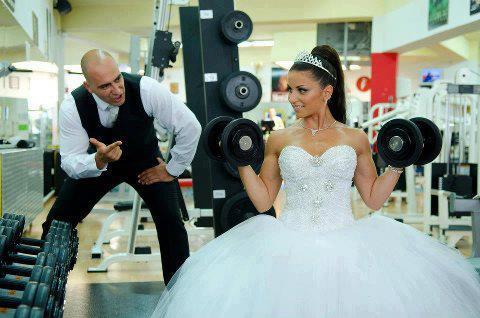 Want to look sexy in your dress on your big day?
Then you need muscles!
Most brides go on a bridal bootcamp until their wedding. They go on a strict diet and exercise plan to make sure they can wiggle into their dress looking their best.
Imagine walking down the aisle with your strapless wedding gown and having the perfectly defined back and shoulders. I'm not talking about getting cut and competing in body competitions, but the lines that define your muscles are sexy and you will not only look better but feel your best!
4 Great Exercises to Define Your Bridal Muscles
1. Tricep Dips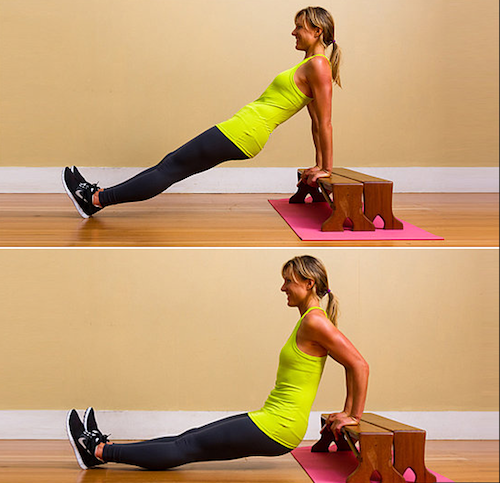 Position your wrists on a solid bench or chair.
Keeping your back close to the bench, bend your elbows lowering your body towards the floor.
Once your arms are at about a 90 degree angle press up, returning your body to the starting point.
2. Superman
Exercise your back muscles and give your guests something to look at as you're saying your I Do's.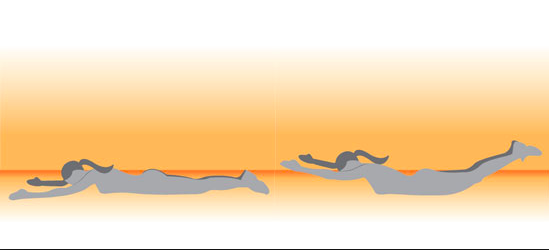 Lay face down on the floor with your arms and legs relaxed.
Lift your arms and legs straight off the ground, arching your back and contracting all of your muscles.
Hold your body in the superman pose for 10 – 15 seconds before releasing.
Repeat this 10 – 12 times.
3. Overhead Press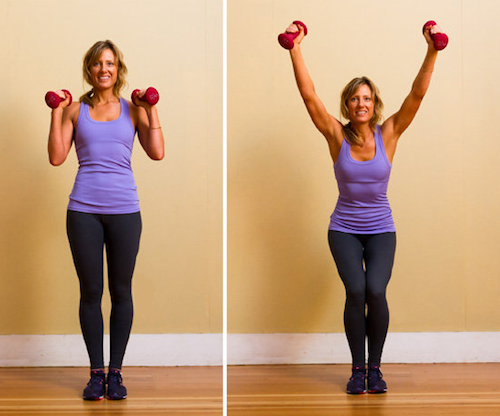 Start with your feet shoulder width apart.
Hold dumbbells at shoulder height, keeping your abs and your glutes tight.
Drive the dumbbells to the ceiling, avoiding shrugging your shoulders and continuing to look straight ahead.
Lower the dumbbells to the starting point and repeat 10 – 12 times.
4. Pushups
The ultimate full body workout. If you aren't able to do full pushups, don't hesitate to drop to your knees as you build up your strength.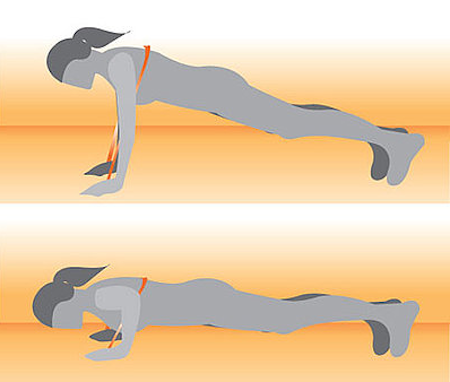 Place hands slightly wider than shoulder width and your feet in a comfortable distance whether that be shoulder width or feet touching.
Keep your entire body in a flat plane. You don't want to have your butt sticking up in the air or sagging below your shoulders.
Lock your eyes out in front of you and keep your core and glutes tight.
Lower your body until your arms are at a 90 degree or less angle and then breathe out and push yourself back to your starting position.
Don't just spend your exercise hour running or on the elliptical – get in the weight room and work your muscles!