As you know at bubblybride we love the small details that can make a wedding stand out!
We are so excited that brides are taking the basic menu a step further and having their food options designed and displayed at each place setting to enhance their wedding's theme.
Use different colors, fonts and shapes to make your menu unique. If you used a designer for your invitation, ask them to work with your menu to create a similar feel.
Here are some great examples: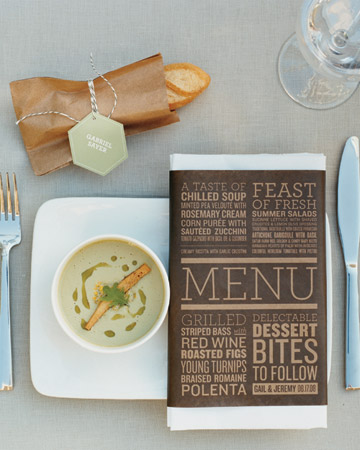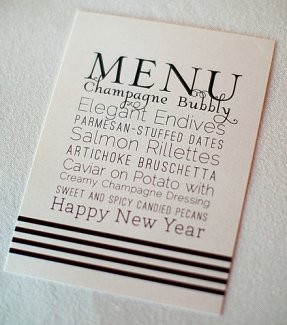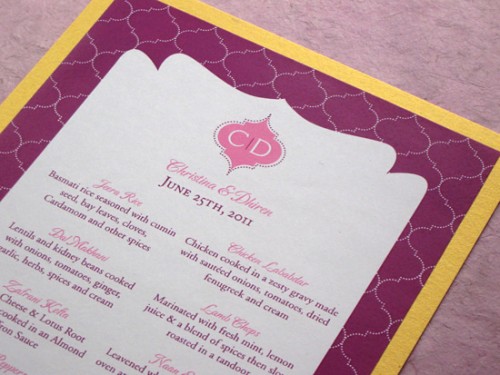 The menu is one of the first things your guest see when they sit down at their assigned table, you want to start them out with a great first impression. Your guests will love seeing what foods they get to look forward to and the menu adds a great extra design element to your table.  You worked hard on your menu to make sure you had a delicious meal, show it off with a great design!
Did you work hard to design your menu? Email us a photo at info @ Bubblybride dot com to be featured!