This is one of my favorite colors to see at weddings! It looks good with a variety of other colors and adds a spark that will surprise your guests.  An outdoor summer wedding would stand out with apple green mixed with hot pink – or plan a more formal event in the winter with apple green and navy. Either way you will find your guests loving the apple green addition!
If you want to make a statement outside of the typical diamond engagement ring and love color, one option is to add in a lime green stone.  This will catch everyone's eye and add an unexpected detail to your special day.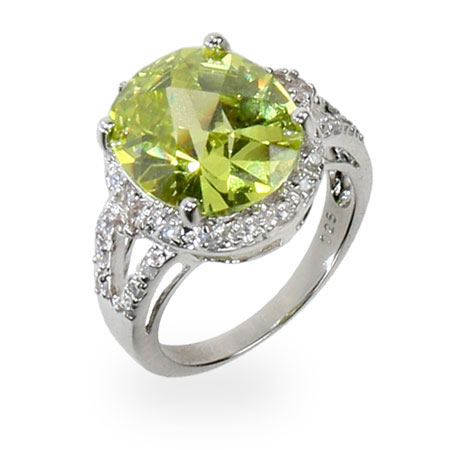 If your guests think your invitations are bold and fun, they are definitely going to be expecting a good party when it comes time for your wedding!  Start everyone out with a great first impression!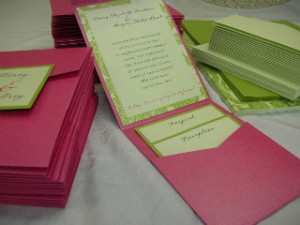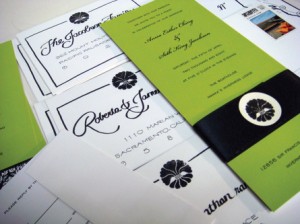 My favorite part of weddings is adding details where no one would expect it.  I can't imagine anything more unexpected then sassy colored shoes hiding under your wedding dress.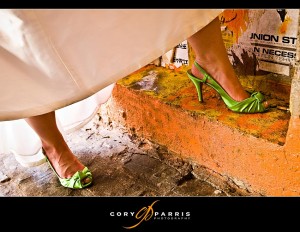 Other great Apple Green ideas include dressing up the bridal party in green dresses or the men in apple-green-colored ties.
This particular dress, which I love, is from Jcrew – and your bridesmaids could definitely wear this again as a sundress.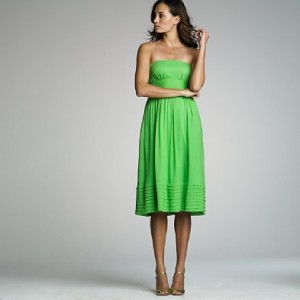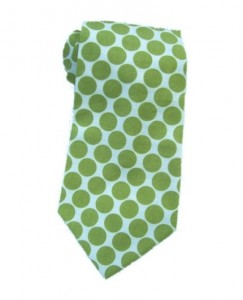 Using apples or pears as your escort cards and mixing them into your centerpieces not only looks fantastic and brings color to your room, but is a very cost-effective alternative to using flowers in your centerpieces.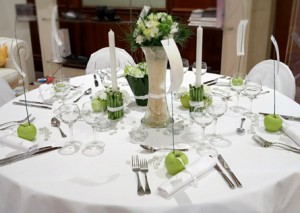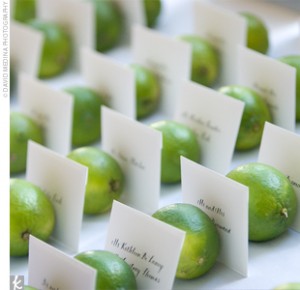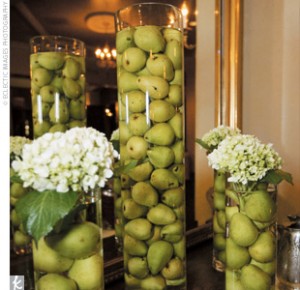 Black creates a formal feel while the apple green will pop against it.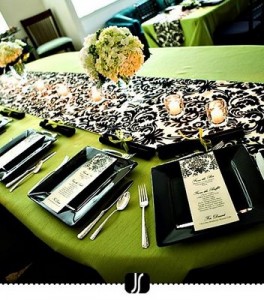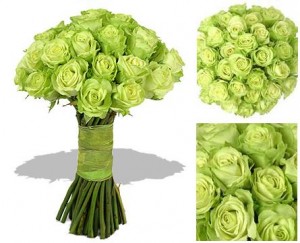 Candles make great favors: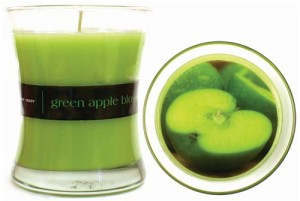 Finally, we can't forget about a signature apple martini that will help tie your apple green wedding together!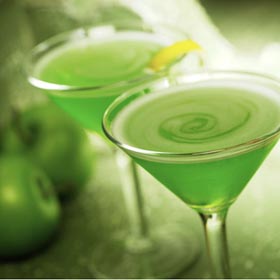 Apple Martini
1 part Vodka
1 part Sour Apple Schnapps
1 part Apple Juice
Garnish: fresh apple slice or lemon swirl
Sources:
etsy.com
jcrew.com
foreverybody.com
weddingbycolor.com
Wedding Planning Bay Area
Cory Parris
Your Fantasy Affair