You just got engaged to the man of your dreams, your best friend. What would be a better way to remember this time than professional pictures!  Engagement portraits are a fun way to celebrate your future together, while becoming comfortable with your photographer before the big day.
As always, I encourage you to be creative with these pictures! My favorite idea is to make a guestbook with the album!  This way after your wedding you aren't left with simply a list of names,  you have a great scrapbook of your engagement pictures along with fun messages from your guests!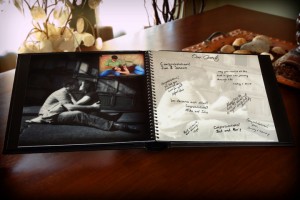 Other ideas: Use them with your table names, Save the Date cards, or part of the reception decorations: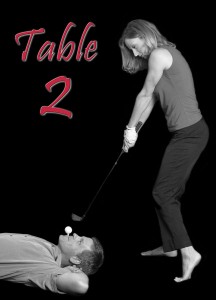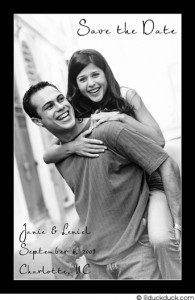 Here are some fabulous engagment photo examples from SB Childs Photography!
Make sure to check with your photographer, because many are mixing these engagement sessions into their wedding packages.  Also, come prepared to the engagement photography session!  Send your photographer examples of pictures that you love to give him or her an example of what you have in mind.
What are some creative engagement portrait ideas you have? How do you plan to use yours? Feel free to send me some of your favorites for me to feature here!
Sources:
lilduckduck.com
SB Childs Photography
Rich Miller Photography