This post is dedicated to the stressed-out bride, the bride who thinks she can do it all herself, and the bride who refuses to ask for HELP!
When you start planning your wedding, it's seemingly simple: Pick a venue… Pick a caterer… Decide on a Florist… DJ… Bakery,..  Photographer.  Not too difficult.  Months into the planning, you realize you need to pick cake flavors and decorations, make lists of songs, and pick every ingredient of your menu down to the salad dressing! You might have forgotten about the seating charts, centerpieces, day-of coordination, bridal party gifts, and the rehearsal dinner. Finally, three weeks before the wedding you realize that half of your guests haven't RSVP'd, your programs haven't been finalized or printed, one of your bridesmaid's flights was changed, and your dress alterations are going to take a week longer than planned.
In reality, there are a lot of details that go into a wedding. Trying to take on the entire load on yourself is a lot for anyone, especially if you are working full time.  A must for every bride out there is to ask for HELP!  Whether you decide to hire a wedding consultant or simply ask your aunt or best friend to assist with the day's events, learning to delegate tasks will pay off in a huge way when the big day comes.
If your first reaction to hiring a wedding consultant is "I can't afford it!", I would urge you to reconsider.  Many wedding consultants have connections with local vendors or have learned tricks of the trade to help creatively decrease the cost of your wedding.  They have experience in knowing the simplest way to accomplish each task, and usually know the right questions for each vendor to get the bottom line!
If a wedding planner still isn't in your future, I encourage you to find someone you trust (ideally a highly organized friend or family member) that is not already filling a role in your wedding and appoint them as your main point of contact for all your wedding vendors.  As the wedding day draws near, have all questions go through this contact person. Put trust in them to make little decisions on their own.  If you are bothered with every little detailed question, or informed every time there is a minor issue at hand, your stress level will only continue to rise.
The way to a stress-free wedding is not only asking for help, but accepting the fact that something will go wrong- someone will show up late or bring an extra guest, the weather might not be perfect, any of a host of things.  At the end of the day, despite all of the mishaps, you are going to be married to your best friend, the man (or woman) of your dreams!  Always remember that this is the whole reason you started planning the day in the first place!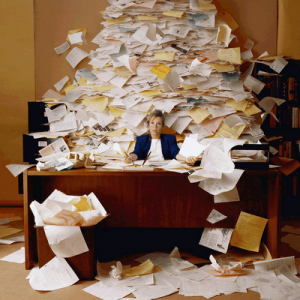 9 ways to keep your sanity while planning your wedding:
1. Sleep! – Get lots of sleep, more than you think you need! A tired bride is not a happy bride!
2. Have a date night once a week with your fiancé – Focus on your relationship, talk about things bedsies the upcoming wedding. You need to be reminded why you both decided to get married, amidst all the hustle and bustle.
3. Plan the wedding together – You will both be more stressed if the planning falls on just one person. Share your ideas and plans for your big day.
4. Figure out your vision for the day – Make a clear vision and stick to it!  Everyone will have opinions, but yours are the only ones that matter. You are the only one that will have regrets if things don't go your way, so make your vision known!
5. Turn your cell phone off! –  Or give it to a designated person and have them screen your calls. The last thing you need is a ringing telephone in your ear all day.
6. Plan ahead – The more you check off your list in the first few months, the more you will be able to relax as the big day gets closer.
7. Trust your vendors – You hired them for a reason, step back and let them do the fantastic job they were hired to! If you have chosen your vendors well, you should not have a problem with this.
8. Stick to your workout schedule – Keeping in shape will help you release stress and avoid any question of looking fabulous in your dress.
9. Laugh – Have fun! Find every reason possible to smile!  And enjoy being engaged because this time flies by!
How were you able to save your sanity on your wedding day?