Your wedding is your time to let your personality shine through! Create a day that reflects you and your fiance's style, filling it with details that are unlike anything seen at other weddings!  My favorite part of weddings is seeing those quirky details that I would have never thought about! To clear up any confusion, my view on the term quirky is not negative but a fabulous way to make your wedding your own!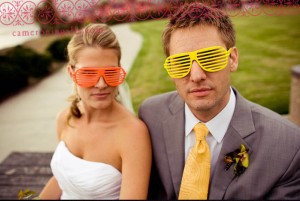 Rock n' Roll Bride is a blog I read that truly highlights brides' and grooms' individual styles.  The weddings featured here show these quirky aspects of weddings and how much fun you can have when you get creative with the details of your day!  I love reading this blog and am inspired daily to think outside of the box from the typical weddings I've seen.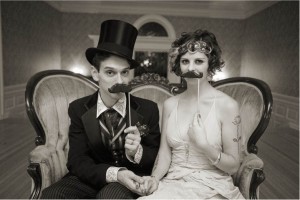 I think it is easy to see pictures and attend weddings that creates a picture of what a wedding is "supposed" to be like.  There is a lot of talk about tradition that surrounds weddings and everyone wants to do it the correct way.  I strongly believe that there is no such thing as a "right" wedding, which is why i adore Rock n' Roll bride so much!  It encourages not sticking with the status quo and bringing your own ideas into your day. For example, every groomsman I have worked with has complained about the shoes that come with the tux… why put yourself through pain… check out these fun shoes the group decided to wear!!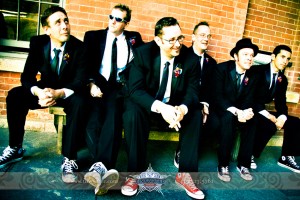 These are a few of the many unconventional pictures you can find at Rock n' Roll Bride's blog that is proof of how getting away from the norm can create a wedding that belongs to just you! Send me picture of your details that made your wedding unforgettably yours!
Source  Rock n' Roll Bride