If you are planning your honeymoon, you are probably struggling with the very typical question: do you want to spend it alone in a romantic getaway or in a happening, all-inclusive resort for couples?  I am going to spend the week discussing the always-needed getaway after the planning.
Top 10 Reasons for Choosing a Secluded Destination for your Honeymoon: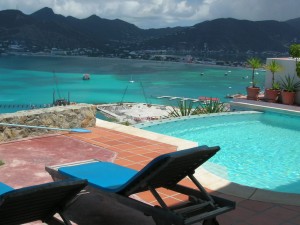 1.  You don't have to worry about anyone but you and your new marriage.
2.  You won't have noisy neighbors keeping you up 'til all hours of the night.
3.  You don't have to wait in lines for the elevator, restaurants or check-in lines.
4.  You have your personal pool & jacuzzi where you can privately celebrate being newlyweds.
5.  You can enjoy the outdoors at your secluded getaway in all your, um, "natural glory" without freaking out other vacationers.
6.  Shopping at the beginning of the week and cooking dinners together in your kitchenette can save money AND be romantic!
7. You don't have to worry about clogged beaches or noisy hotels. No other visitors are enjoying this spot but the two of you.
8.  Most villas have "guestbooks" that you can read past guests recommendations on what the hot spots are in the area.
9.  You are able to experience much more of the local culture when you are outside of the tourist resorts.
10.  Because the secluded honeymoon is often less expensive than the all-inclusive option, you two can feel free to relax, rather than running around trying to "get your money's worth"!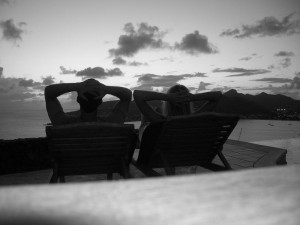 **Tomorrow we will cover the top ten reasons to go with an all-inclusive honeymoon – Stay Tuned!!
Where did you spend your secluded honeymoon?