When I think Zebra print I think bold, sassy and sexy…not necessarily wedding appropriate!  If you are having a hard time finding a way to spice up your wedding, and are an animal print type of girl, let me challenge you to consider this.  I am convinced that you can create a zebra themed wedding while still keeping a classy atmosphere for your guests.  Zebra print does not have to be reserved only for the bachelorette party!!  This is not your typical wedding, for your non-typical bride. These cakes are just the beginning of your trendy zebra wedding.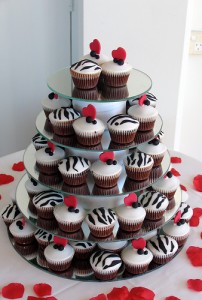 An easy detail to introduce this pattern with is your shoes!  Something that is mostly hidden, but when it peeks through, your personality will shine with your fabulous choice of shoes!!
Introduce the pattern from the beginning with your invitations.  Don't be afraid to have fun with it, adding colors such as red seen below!
Table decorations can be as simple as zebra escort cards…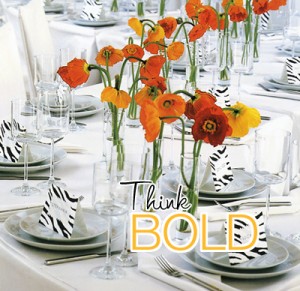 Or as elaborate as full zebra linens and fun centerpieces to enhance the experience…
Add this pattern to other small details in order to help your guests see your wild side while maintaining a level of elegance throughout the wedding.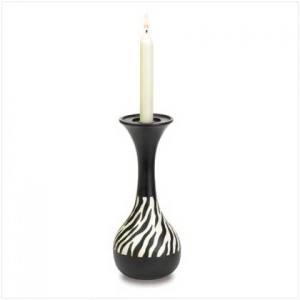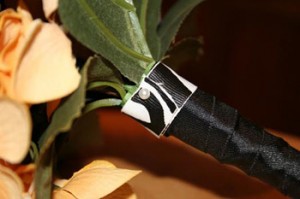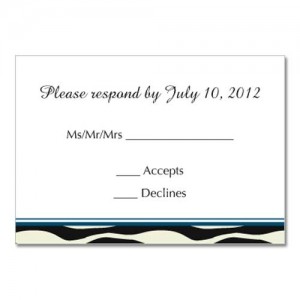 I have changed my way of thinking when it comes to animal prints being used in weddings!  I want to hear what you all think about this theme … Is it appropriate at a wedding?
Sources: Epherera Blog, 888 Bridal, Paperlicious, Hostess Blog, Le Cupcake, Pink Cake Box