Bubbly hems bring out the fun side of every bride!  Each bride's unique flavor and "bubbly" personality complements these dresses perfectly!  I think you are going to be seeing many more of these hemlines in 2009, on both brides and bridesmaids alike!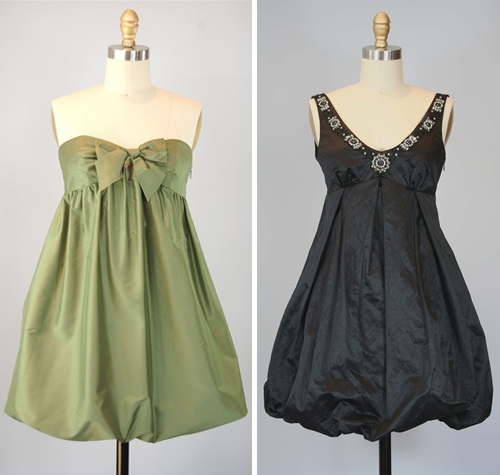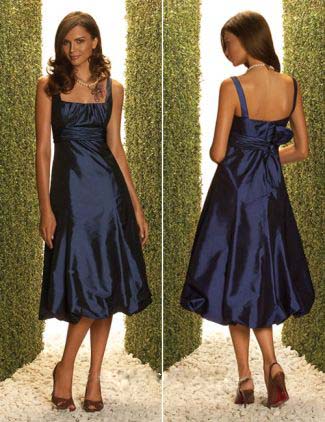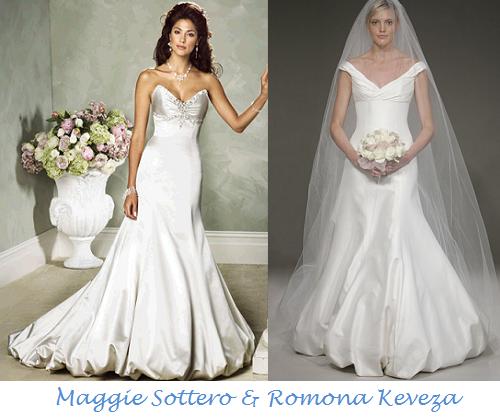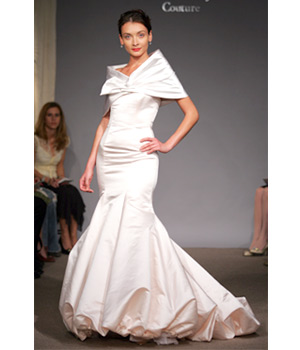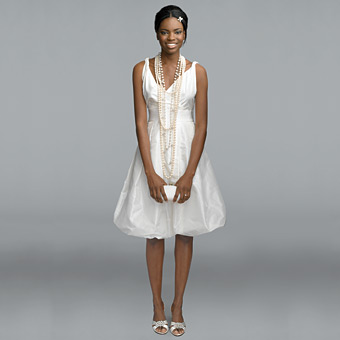 I especially adore this final short bubble dress from Charles Nolan—the bridal look is so classy and still so fun and outgoing!  Don't hesitate to show off this hemline at your upcoming wedding.
Is this hemline too trendy for a wedding? … Let me know what you think!
Source: Scarpe, Dessy, Caroline Calvery Couture, Ulla-Maija, Maggie Sottero, Charles Nolan