You have seen these recently all over blogs, magazines and at weddings.  Cupcake Cakes are the hot trend going on right now at weddings.  Brides are finding unique ways to display these sweets so that each individual serving is as scrumptious as the next!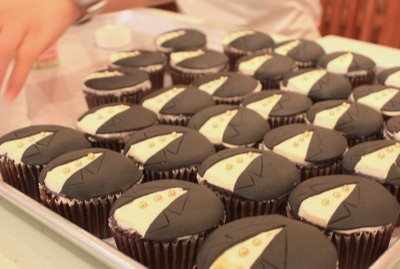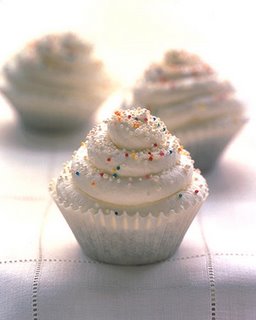 These are not only fashionable, but they are a great way to help save on costs! Most venues have "cake-cutting" costs that add an additional $250 – $300 additional depending on how many guests you have! With a cupcake cake your guests can grab their dessert and not worry about any secret costs from vendors.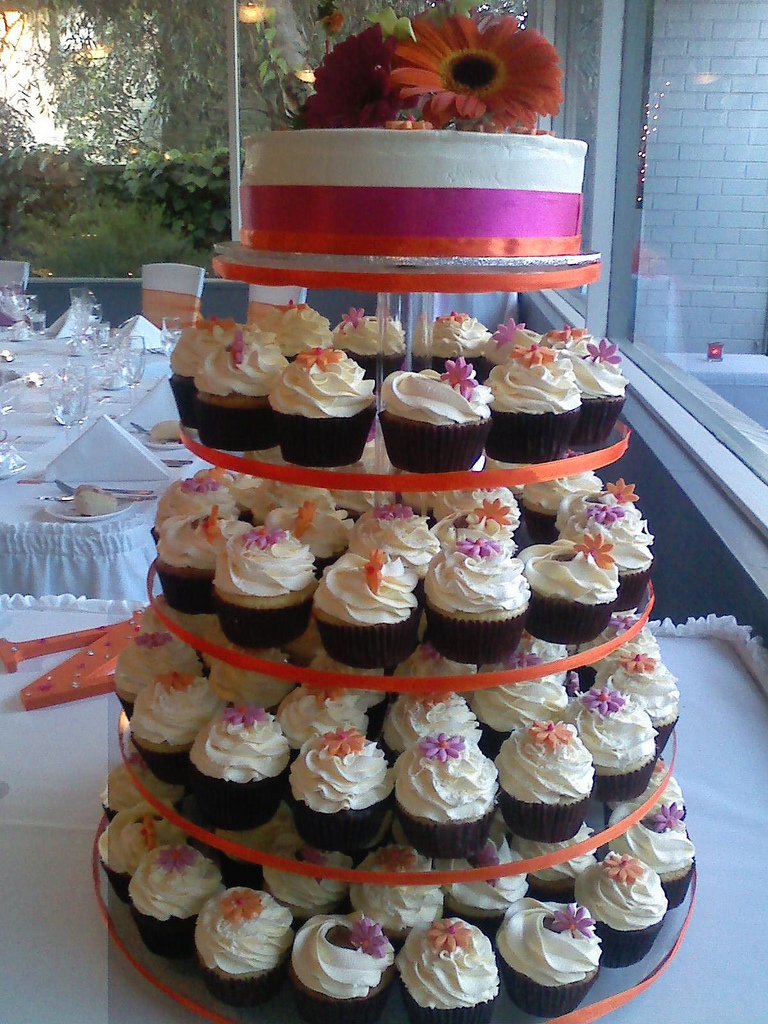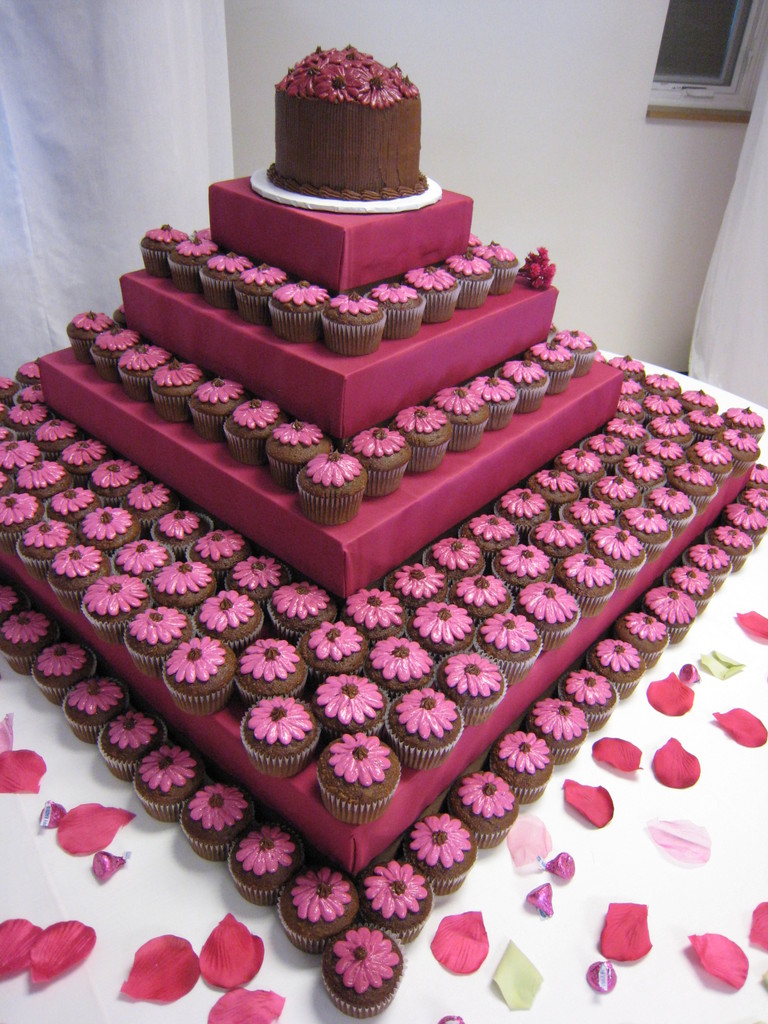 Don't think because you are not hosting a traditional wedding cake that you have to sacrifice style or color! In my opinion  you have even more opportunity to play around with colors and create unique designs! Use a variety of shades and shapes incorporated into your cupcakes, but keep the theme consistent!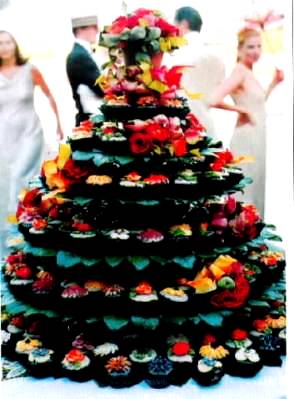 What I love most about these cupcakes is they are the perfect individual sizes for a dessert.  They are portioned out and easy to eat on the go. There is no arguing on who got the bigger portion, hopefully they are all the same! 🙂  With the icing piled high, how can you refuse these delectable treats!?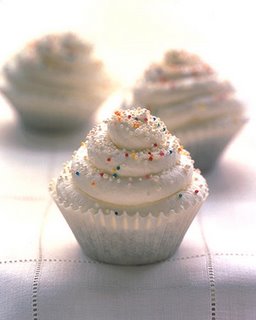 How did you design your cupcake cake at your wedding? Send me pictures!
Source: Great Wedding Cakes, A Piece of Cake, Mr & Mrs Sweets, Alive not Dead