This year we will begin to see more and more khaki suits at weddings, especially during the spring and summer months! For brides and grooms who want to sport a more casual wedding affair, khaki is the way to go.  Your wedding will not sacrifice one bit of class or style, only highlight your accent colors and create a distinguished look for your bridal party.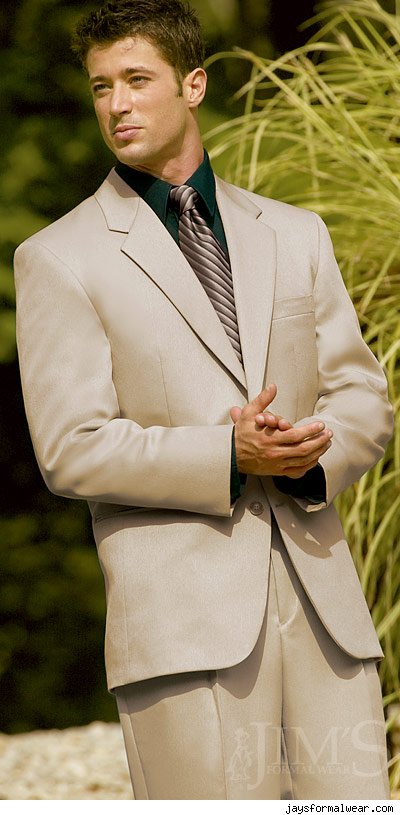 Who needs Men in Black…check out these men in khaki. 🙂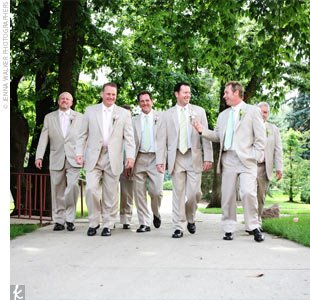 I love how the khaki complements the white dresses without being overbearing.  It keeps a clean chic look when the couple is together.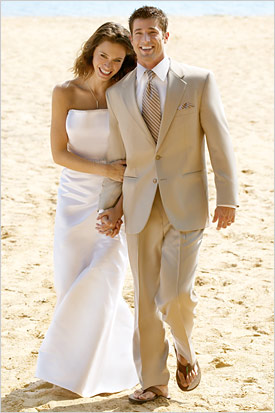 Khaki suits still go with any and every color that you would want for your wedding but add a softer, more casual touch to the style!  It is a very clean look that will impress your guests!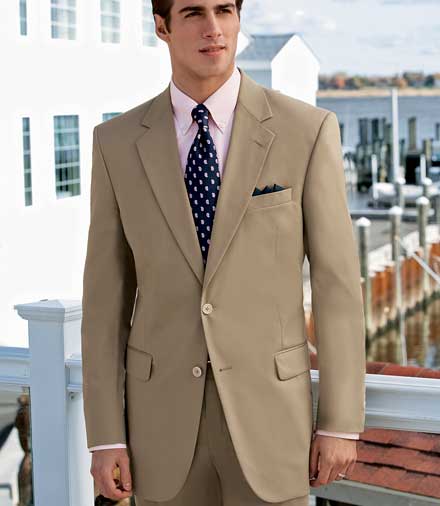 I want to hear your opinions on Khaki Suits?
Would you let your groomsmen sport these?
Sources: Aisle Dash, The Knot, Splendicity, Li Weddings