As all of the upcoming spring and summer brides are preparing for their outdoor weddings, why not create a program that is not only informative but functional and fun!  I love these fan programs for outdoor weddings, they are a great DIY project that your guests will appreciate!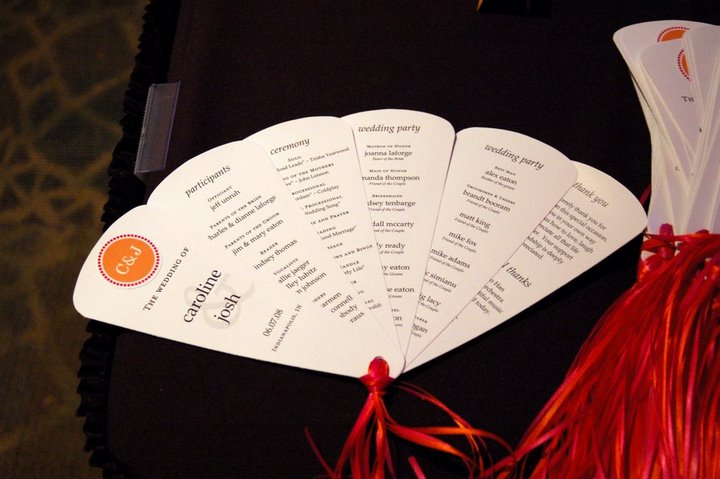 They are a bit time consuming but worth every minute! Make sure you order heavy card stock for your paper so that your fans aren't flimsy.  Cut the ribbons to the length and thickness that you desire and then gather a group of your bridesmaids and start an assembly line!
*Find the perfect wording/font and print them at a local copy shop
* Cut out each fan section very carefully!
* Punch a hole in the lower portion of the fan section
*Loop the ribbon through all of the fan sections
* Admire your great work!!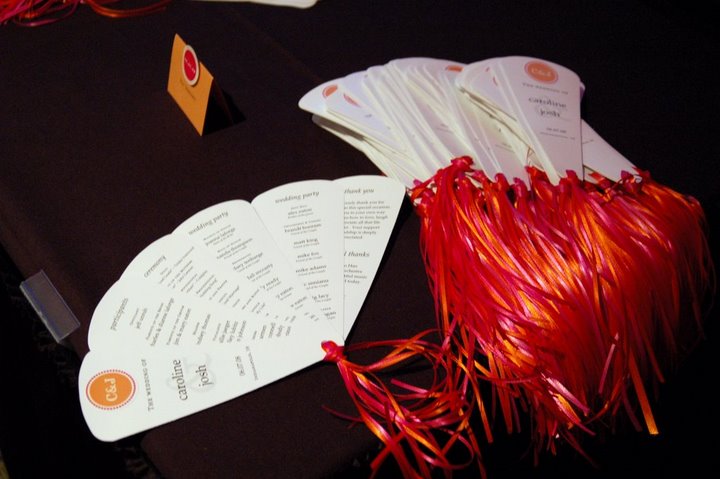 **UPDATE: If you are interested in creating your own DIY fan download it below!