Trust me…I realize the nerves and the busy schedules and the chaos that goes into a wedding day…but I also realize the importance of EATING on your big day!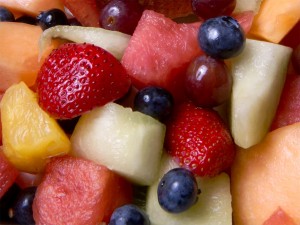 Breakfast is your first chance to start the day off right. Grab some fresh fruit or a mini bagel.  Eat as much as you feel comfortable with (even if you "aren't a morning person") but eat something!  I suggest small portions all throughout the day.  It will keep your blood sugar steady but won't leave you feeling full and bloated.
Designate someone in the family whether it is an Aunt or close family friend to be in charge of bringing the food for the bridal party to munch on.  Have them meet you at your hair salon where your girls will be spending the afternoon pampering.  Arrange for easy finger foods such as cheese and crackers and veggies and ranch dip for a quick bite to grab while you are getting makeup and hair done.
Realistically, I am not asking you to sit down and eat a full 4 course meal on your wedding day. I realize that there is no time for this and who would want to walk down the aisle, in the dress of their dreams with a food baby? But I am warning you not to put food last on your agenda.  Make a conscious effort to sit down with your bridesmaids and enjoy yourselves while eating some small homemade turkey sandwiches.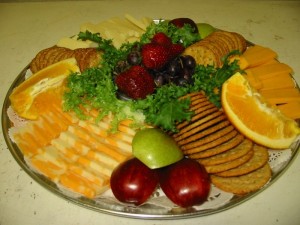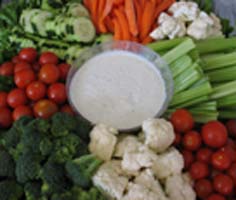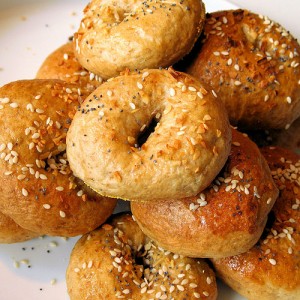 ** On your special day dont deprive yourself…enjoy yourself.  Sure you have spent the last 4 months on a treadmill, counting calories but today is your big day!  You are not going to change your body shape or size in 8 hours.  I always encourage brides to bring along a comfort food—whether it is poptarts…sunchips…peanut butter and jelly…anything that makes you happy! Indulge!  Your wedding day is all about celebration—So enjoy your favorite things and walk down that aisle with your stomach full and happy. 🙂
My "comfort food" was Smart Pop (the white cheddar popcorn in the black bag)!  I brought a big bag for the gals to share at the hair salon and I loved every bite!
What is your comfort food that you plan to bring on your wedding day?