Kevin Swan out did himself at the wedding last weekend of Brittany and Luke Pittman in Indianapolis!  600 people gathered to join in the celebration…and a celebration it was!  From the stunning church to the unbelievable backyard tent reception, every detail was planned and executed perfectly!  The pictures below are a small preview of the elaborate event that was put on to honor a wonderful marriage—keep a look out for more photos from Kevin on his website!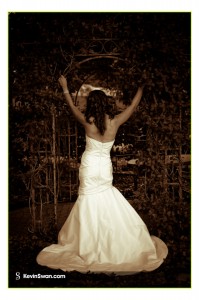 Classic picture of father with cigar helping flower girls tie their bow.  LOVE it! 🙂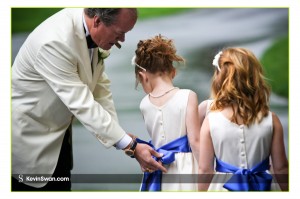 Why have just one or two flower girls when you can five adorable gals walking down the aisle to "Four Seasons" by Vivaldi.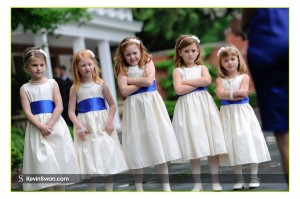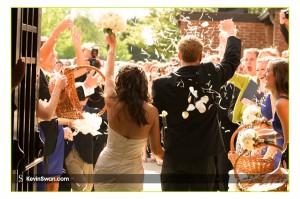 Truly the perfect backyard for a backyard wedding, so picturesque!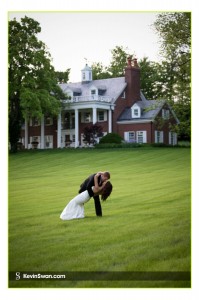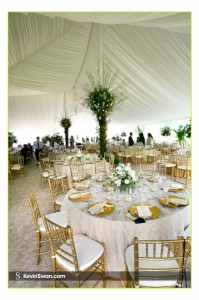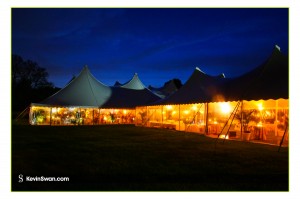 I was lucky enough to attend this wedding and I want to commend Kevin Swan on not only truly capturing the wedding moments, but I was amazed at the close-up shots that were taken during the ceremony while not distracting the wedding one bit!  I could probably spend an entire month highlighting the details at this breathtaking wedding, look for more to come soon. 🙂