Be daring with your colors on your wedding day.  Take the pastel pink shade that you grew up with as a little girl, and rock it out with Hot Pink on your wedding day!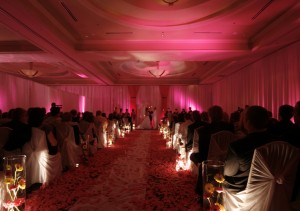 Check out the pink clutch on the left side of the Blissful Bride's inspiration board…LOVE it!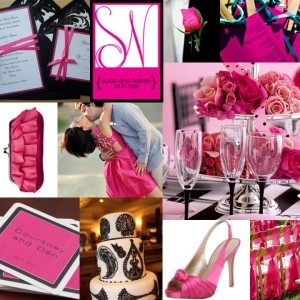 Don't be afraid to send out bold invitations, your guests will get a teaser of the unique wedding they will be attending.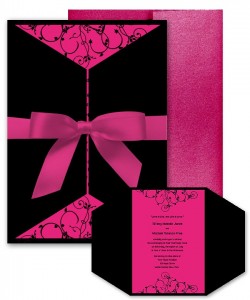 Play around with bridesmaids' shoes, this is one place that color isn't always expected but is a fun detail to add to the day!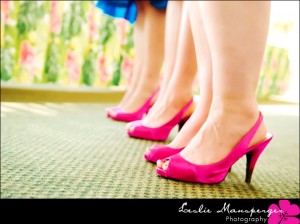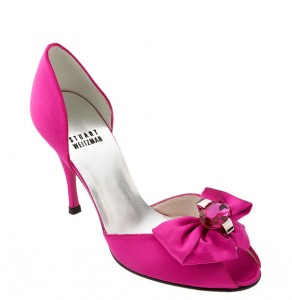 Cheers with Pink Martinis on your wedding night, create a customized drink that will contribute to the  bright colors.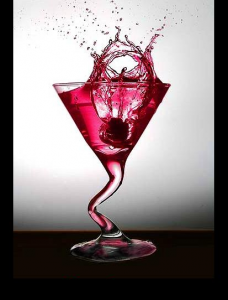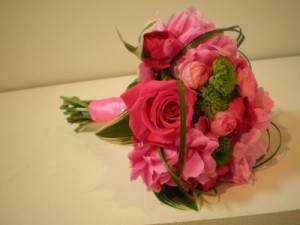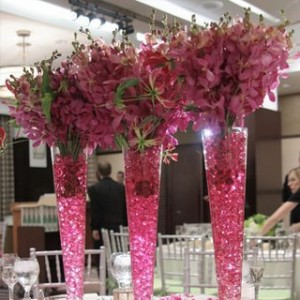 Carry on the Hot Pink theme when you head back to your hotel room with this sexy lingerie from Victoria Secret.  Your new husband will be glad he agreed to the hot pink theme when he sees you in this. 🙂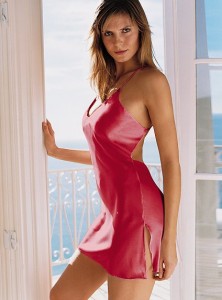 Sources:  Victoria Secret, Leslie Manoperger Photography, Onesource, Living With a Boy, Etsy, Stuart Meitzman, The Blissful Bride