A unique way to decorate the tables at your wedding reception along with serving delicious cakes to your guests is creating small  individual cakes for each table.   Find fun cake stands to add height to the cake, while decorating with a different style for each cake with a similar color scheme!  Use these as centerpieces and double them as table numbers like the picture on the bottom from Cakes to Celebrate!
One of my favorite ideas if you choose to use these as centerpieces is to choose 5 different cake flavors and spread out the different cakes and flavors around the room.  When it is dessert time your guests will be encouraged to walk around the room and find their favorite flavor while chatting with your friends and family at each table, getting to know each other better!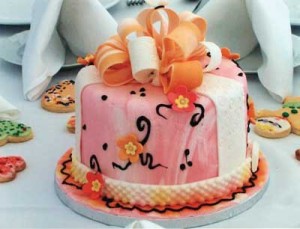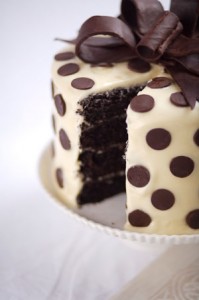 Adding different heights to the cakes will make the centerpiece more interesting.  Also by doubling these as your cake, centerpieces and table numbers you will end up saving money by not having separate items for each.  In addition, you will save money on cake cutting fees from venues!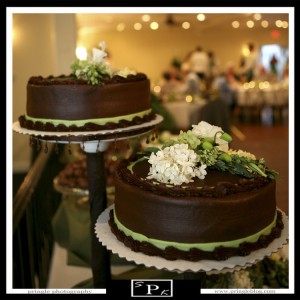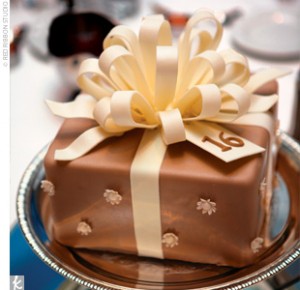 What are some of your ideas for using cakes as centerpieces?
Sources: Amazing Cake, Eli Silva Photography, Kristine Pringle Photograph, Edible Recipes