When your big day comes and you are running around all morning with your hair and make up—and then spending hours taking pictures—the last thing you want to think of is doing it all in stilettos.  When you are picking out your accessories, worry about your earrings, necklaces and veil, not about shoes that no one will see hiding underneath your long flowing bridal gown.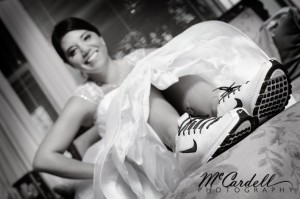 I completely understand that some women are more comfortable in heels, whether it is for the height or they simply make them feel more confident and sexy.  If you are not one of these women, do not punish yourself!  The goal of the day is to keep you as comfortable as possible, because it is a long day and even though there is so much excitement in the air, if your feet are hurting you will not be a glowing bride!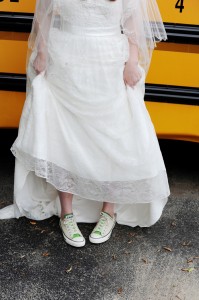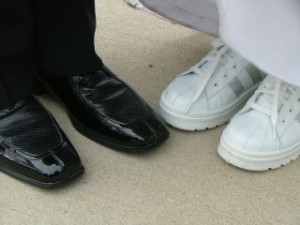 What 'out of the box' shoes did you wear walking down the aisle! Send Pictures!
Source: Kate Headley Photography, Joy is my Goal Blog, McCardell Photography