Get creative with one of your favorite board games, Scrabble!  Have fun with words and use creative designs with the letters to create a common theme at your wedding!  Whether you are asking your girlfriend to marry you with the board as shown below or are using the letters to add some fun to your escort cards, your guests will love the blast from the past with the scrabble letters.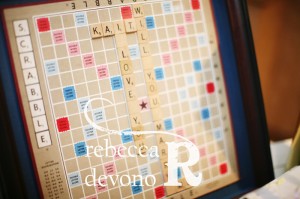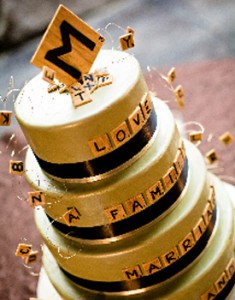 At a more intimate wedding, or a small rehearsal dinner set up the scrabble letters for each place setting as their name cards.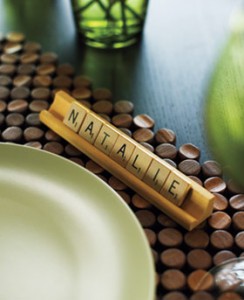 There are so many creative favor ideas, one of my favorite I found are these scrabble coaster sets.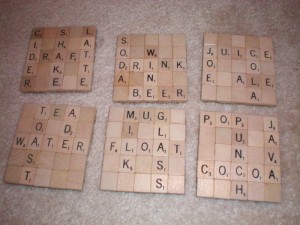 Other games that would be fun to tie in to your big day and add a playful touch are Twister and Candy Land.  Use old classics that everyone knows and can appreciate!
Have you tied in any of your favorite games into your big day?
Sources: Rebeca Devono, Elizabeth Anne Designs, She Eats Blog