Your parents spend a year of planning, and preparing to give their daughter away.  They are usually by your side during the invitation designs, vendor decisions and dress fittings. Your dad is practicing walking down the aisle in the living room, while your mom is shopping to find the perfect mother of the bride dress.  Planning a wedding is stressful not only for the bride but for the family of the couple too!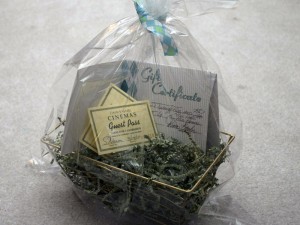 As a thank you to your parents for helping with the planing and details of your wedding give them a night of relaxation.  Let them have a romantic evening together complete with dinner, a hotel room and possibly a movie. Either send them to the closest big city like the Hyatt Regency Chicago downtown pictured below, or keep them in a local hotel in your city.  A night out of the house will be an adventure even if it is less than 50 miles away!
Present the gift certificates for the dinner, hotel night and movie to them at the rehearsal dinner along with a speech thanking them in front of your closest friends and family.  If you are on a tighter budget, consider just sending your parents to dinner together or movie.  Any special date together will be much appreciated.  Your new marriage will make your parents remember their wedding memories and they will want to spend time together telling stories and laughing about old times!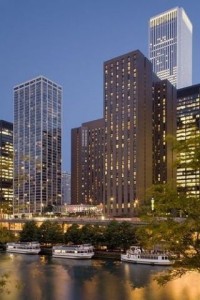 What ideas do you have to thank your parents for all of their help?
Source: Hyatt Regency Chicago