Serve your martini's in style with a Martini Luge at your wedding.  Have your guests hold their glass at the bottom of the luge, while the bartender prepares their next drink and sends it down a 'chiller' ride through the martini luge.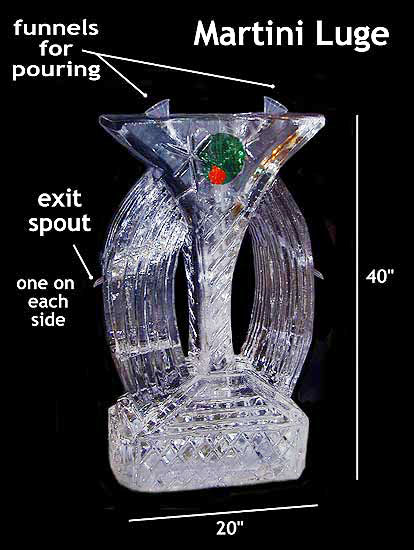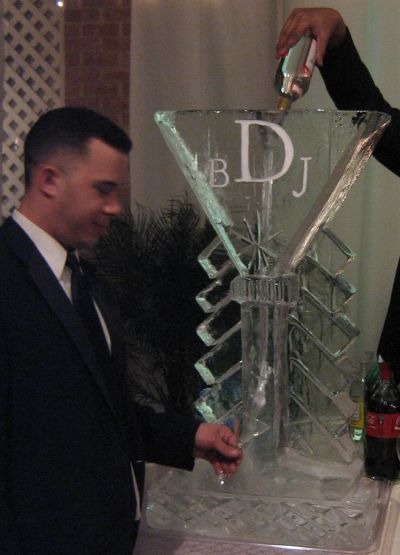 Use a chic monogram or up-lighting to highlight the luge for your guests, making everyone notice it right when they walk in.  Consider having a special martini recipe, one created just for you and your husband using your favorite drinks.  Or make it a true martini bar offering a variety of flavors, fun names and garnishes—your guests will love creating their own martini.
What is your favorite Martini that you would send through the luge?
Source: Krystal Kleer Ice, Luge Doctor, NadeauIce