If your wedding leaves you walking on air…why not plan your getaway in a hot air balloon?  Your groom can sweep you off your feet (literally!) and fly away with you—celebrating your new marriage!
This might be a little extreme when you first think about it—but if you are trying to make a big statement and you have the space available—why not?  Research companies around you where you can arrange a hot air balloon ride.  Hopefully there is a venue nearby that you could have your wedding/reception and then have this large balloon waiting for you at the end of the evening as you waive goodbye to your guests!
This unusual getaway will score major WOW points with your guests and let you and your husband start your honeymoon out in a romantic style!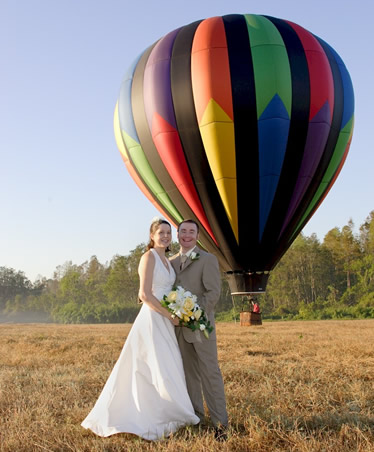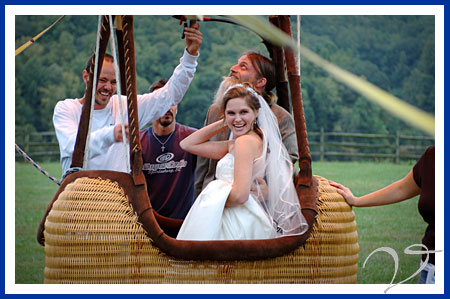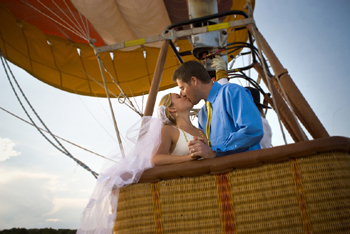 Sources: Fly Away With Me, Asheville, Aerosaurus