Michelle "Shell" Rummel is constantly adding new contemporary designs to her collection of modern artwork. Her company, Shell Artistree, is women-owned and full of creativity!  She started with a passion for painting and had great success through her gallery shows.   She considers herself lucky to be able to specialize in a Judaic art niche market where she can create Ketubot (Jewish wedding certificates) for Jewish, Interfaith, Gay/Lesbian, non-denominational and multicultural clients. She is seeing an exciting trend in the industry, that this traditional ritual is being accepted in a new way by couples of all faiths and backgrounds! The designs you will find in her store are unlike any other!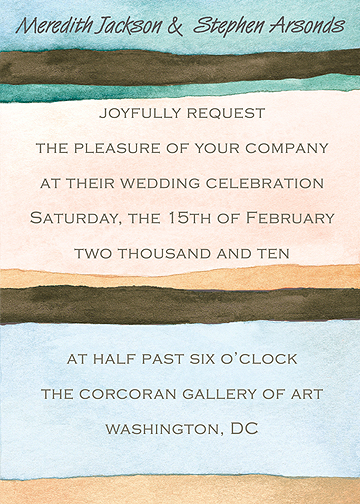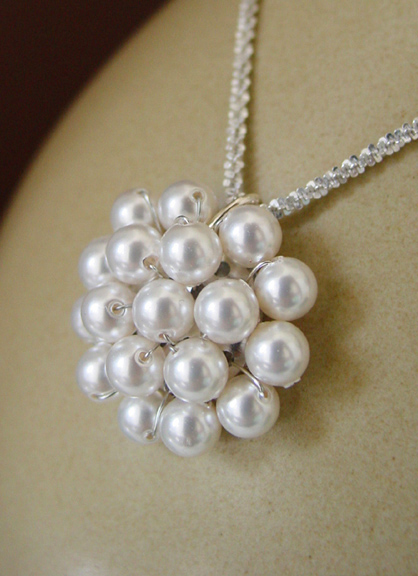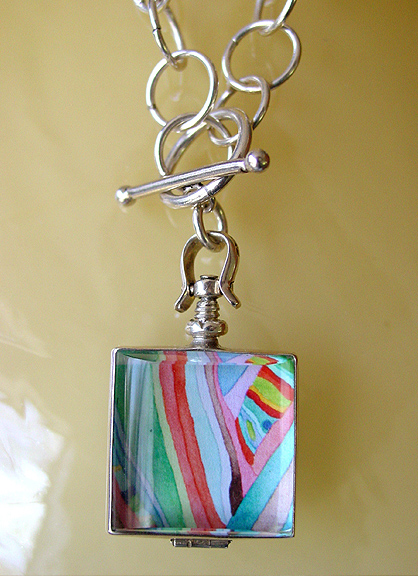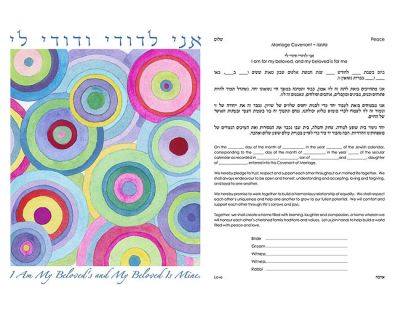 I love to hear about companies that leave their green print.  Their partnership with the Arbor Day Foundation, allows them to plant a tree with every Ketubah and invitation order they receive through their studio.  Not only are they designing unique paper creations, but they are replenishing the earth!
Her  newest line is one of my favorites! Check out their collection of beautiful jewelry that is perfect for brides, mothers and bridesmaids too! These are all uniquely designed and customized to you and your wedding.
Check out Shell's Blog.
Follow her on Twitter for updates on the newest artwork!